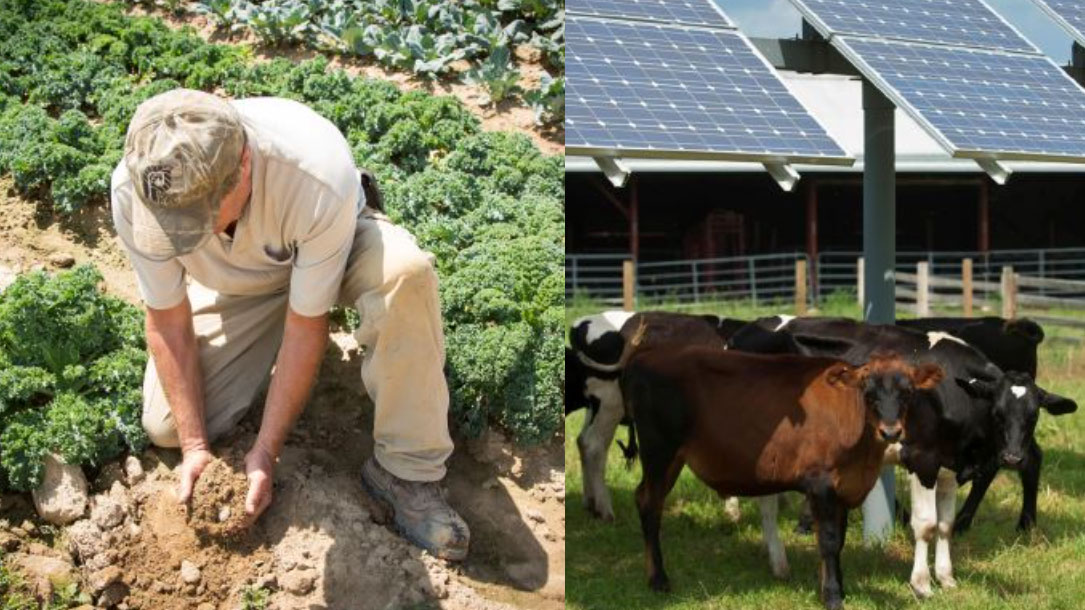 collage of National Grazing Lands Coalition photos
Combating climate change: Solar energy, farming, and the future in New York
Could your land trust participate in, or help host, a learning session on how we can ramp up renewables as part of agricultural lands? If agricultural conservation and viability is part of your work, then slowing down climate change is going to be critical for your success—and the success of your farmers and ranchers. I'm providing the following workshop example as inspiration for what you could do in your area.
American Farmland Trust (An Example of Taking Action)
November 13, 2019
Hotel Indigo, Riverhead, NY
Join farmers, solar experts, public officials, and others to discuss ways to expand renewable energy generation, support farm businesses, and drive action in response to climate change.
Cost: $15 (payable by credit/debit card or eCheck)
Ticket price includes breakfast and lunch. Land use training credits will be offered to local officials. For any questions about the event or registration please contact newyork@farmland.org.