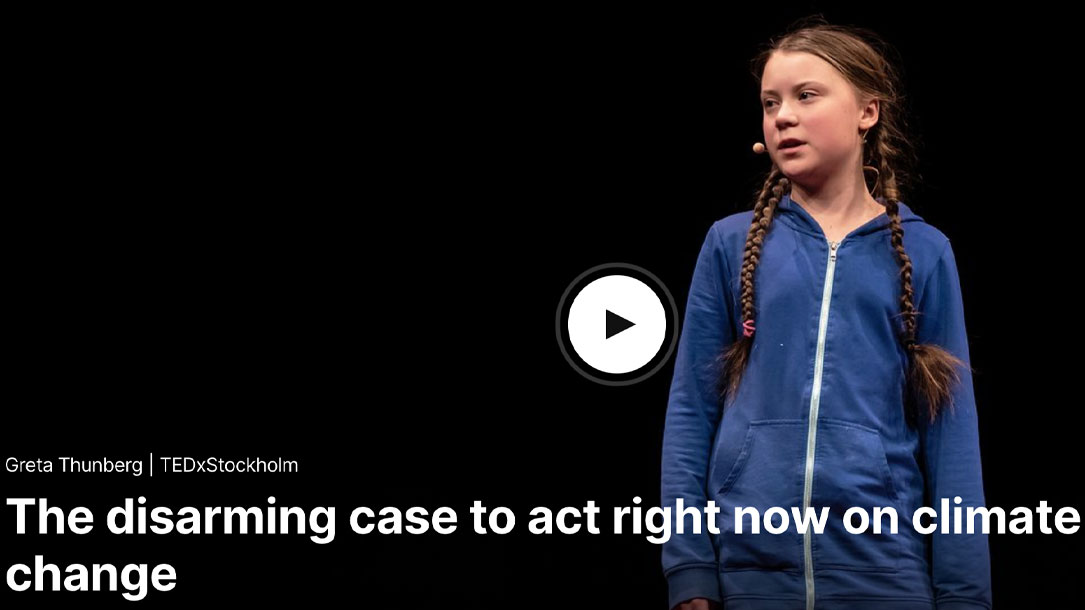 Greta Thunberg: Saving Your World
Is this something that you could share? How might this connect with people who care? Across the country people are looking for leadership, even in conservative areas.
"Greta Thunberg cut a frail and lonely figure when she started a school strike for the climate outside the Swedish parliament building last August. Her parents tried to dissuade her. Classmates declined to join. Passersby expressed pity and bemusement at the sight of the then unknown 15-year-old sitting on the cobblestones with a hand-painted banner.
Eight months on, the picture could not be more different. The pigtailed teenager is feted across the world as a model of determination, inspiration and positive action. National presidents and corporate executives line up to be criticised by her, face to face. Her skolstrejk för klimatet (school strike for climate) banner has been translated into dozens of languages. And, most striking of all, the loner is now anything but alone…" [excerpt from The Guardian].
Greta leads the world in fighting climate change because she confronts people with reality—while using language that connects to what people care about and provides us with a way to change. Check out a video compilation of her speeches.