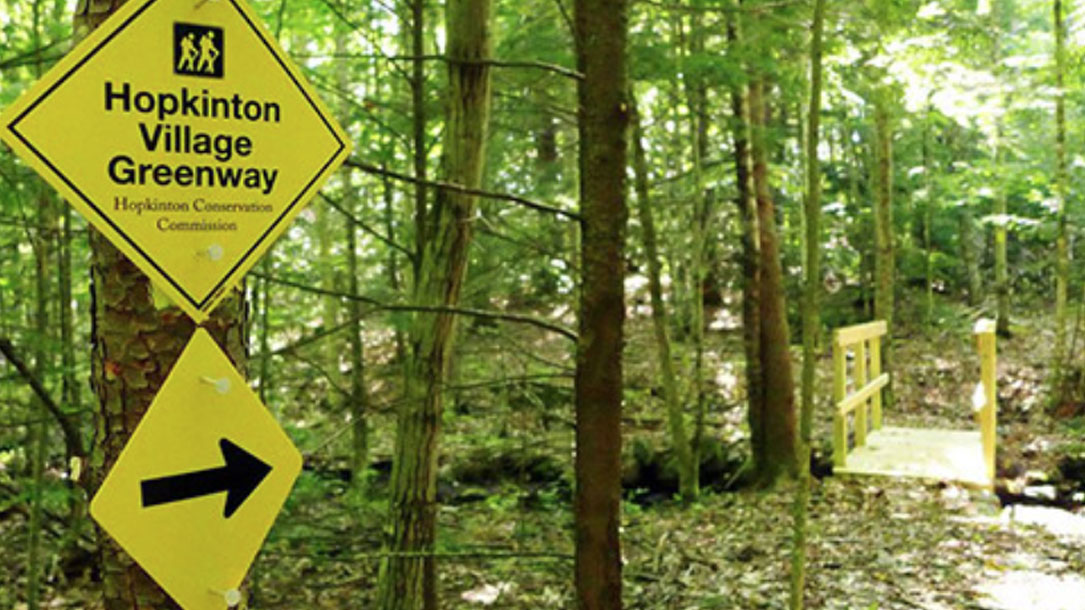 Hopkinton Conservation Commission
Rural town, conservation groups integrate trails and conservation
For a small rural community their partnerships and land protection efforts are impressive. Check out their website to get inspired. 
Town forests, public conservation areas, connecting trails that create a Greenway, and conserved farmland, are some of the work the rural Town of Hopkinton, in New Hampshire, has made possible.
If you want to see their version of the famed Olmsted's Emerald Necklace, or create one of your own, explore the Hopkinton Village Greenway. It's a vision worth replicating.