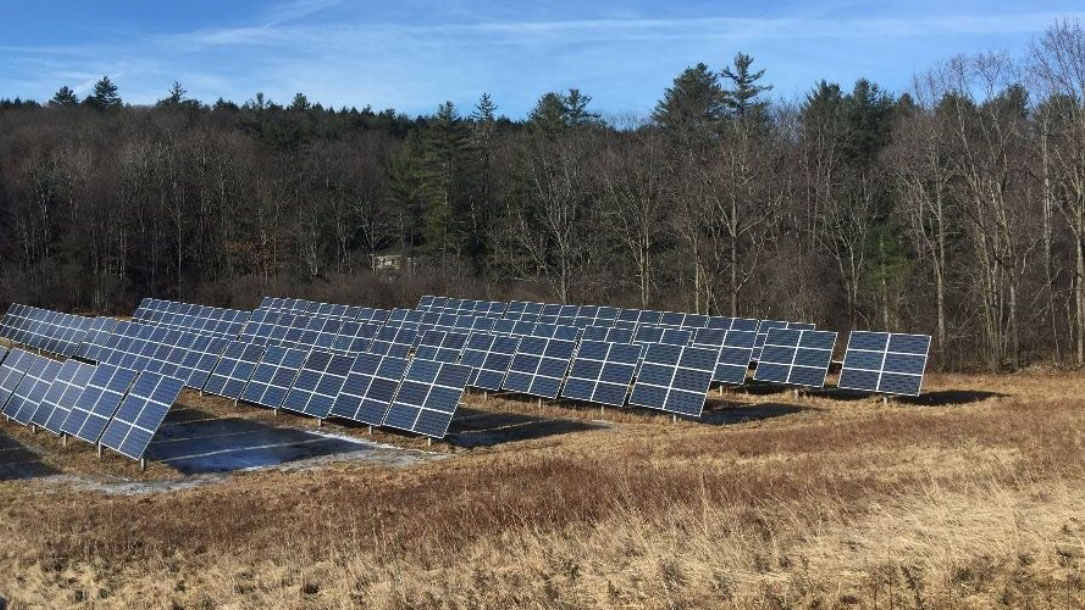 Judy Anderson
The next money crop for farmers: Solar panels
Farmers are facing increased stress from a variety of factors, including extreme weather, and suicide rates are climbing. It's time to consider how renewable energy can keep farming families on the land and lower their stress. Land conservation takes a long-term view, and now it needs to include the viability of farms in the face of climate change.
"There's enough energy produced to run the whole complex," said DeBaillie, 50, who farms 6,500 acres with his brother and cousin. They typically grow corn and soybeans each spring, but this year they want to put more solar panels on 15 acres—and sell the energy.
The earnings, he said, would be about three times what an average harvest would yield there.
According to the federal government's Fourth National Climate Assessment, released in November, more extreme high temperatures plus increased humidity and precipitation could mean more pests and pathogens on farms throughout the Midwest in the coming decades. Productivity could drop to levels not seen since the 1980s, the report warned…