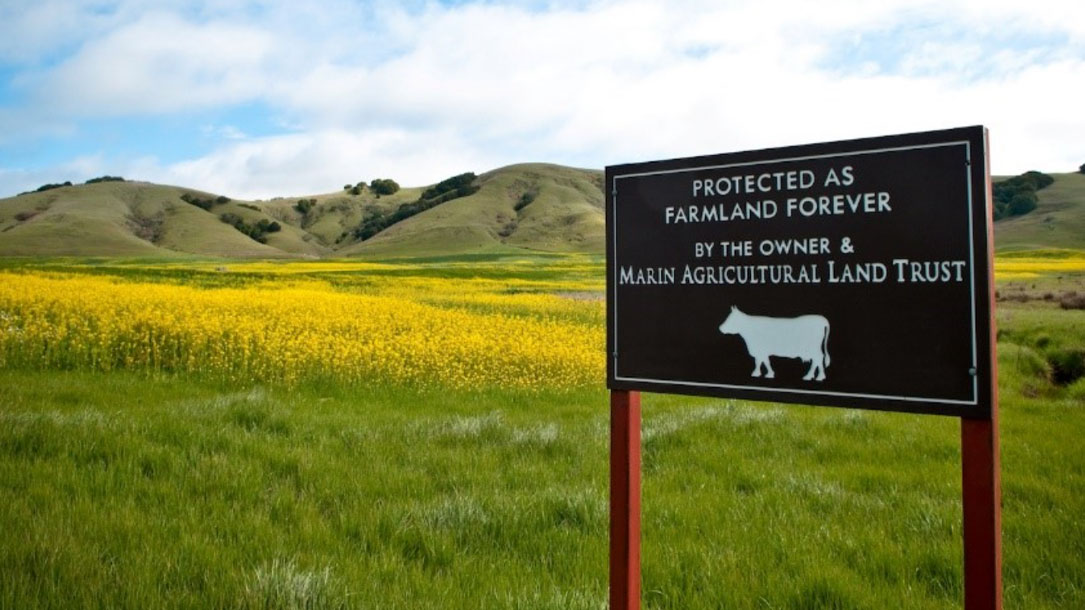 MALT
Can California's protected farmland fight climate change?
Creating a page on your website dedicated to climate change is a good first step in raising awareness. But you need to drive people to your content: talk about it, post on social media, and share stories. Marin Agricultural Land Trust (MALT) is talking about climate change. How might your land trust do the same? If your land trust focuses on agriculture, perhaps the following would be a good post to share, especially when you add your own pre-text to connect the dots with what you are doing.
"In the past year, the threat of climate change has risen to the forefront of public consciousness. With this growing awareness, many solutions are being offered to avert this crisis—from planting millions of trees to innovating electric car technology to passing state legislation to reduce greenhouse gas (GHG) emissions.
One powerful tool to address climate change is putting in action land use planning policies that preserve working farms and ranches…"