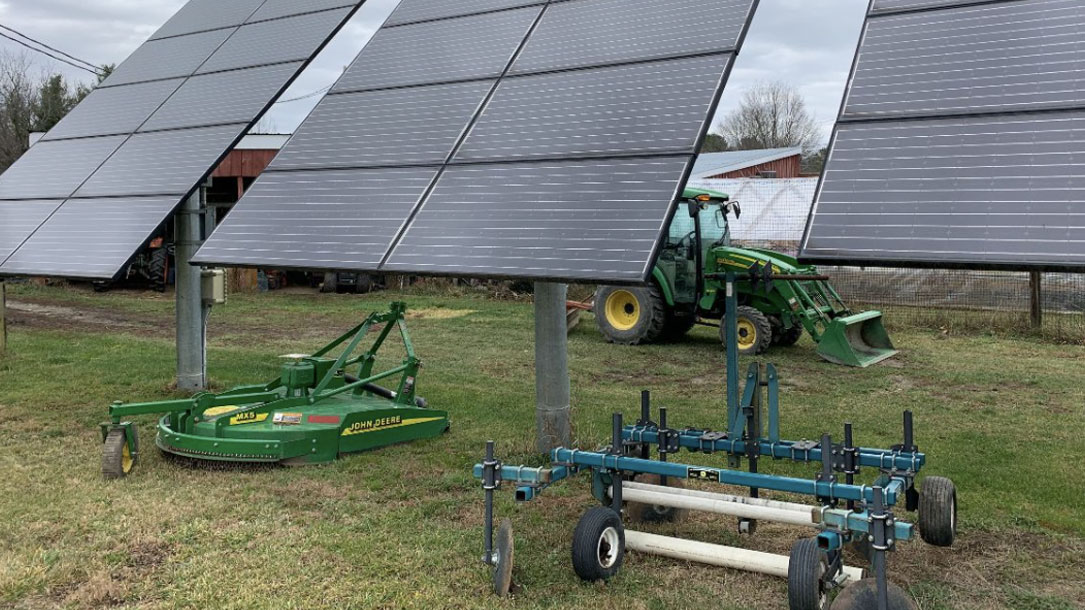 Judy Anderson
Solar siting on farmland: lessons learned from across the northeast
We need to transition to renewables as soon as possible to save the lands and waters we all care about. That means a lot of renewables—and they can't all be installed on rooftops and brownfields. With farms going out of business, renewables can help them stay in business if they are done well. You can help people know what that means.
Are you interested in how farmland viability and solar can work together? Would you like to be able to share examples of projects that improve soil health, farm diversity, and stem the loss of farmland? You might be interested in watching American Farmland Trust Northeast's recent webinar focusing on Connecticut policy opportunities and the various policies in the northeast.
Across the country farmland is being lost at an alarming rate: 2,000 acres of agricultural land are converted every day. With the push to transition off fossil fuels, solar development could take more out of production. But it doesn't have to be that way. States could invest in elevated, compatible solar that could help farmers and ranchers stay in business and keep the land in production.
See what your region can glean from this webinar. There's a window to lead on this.