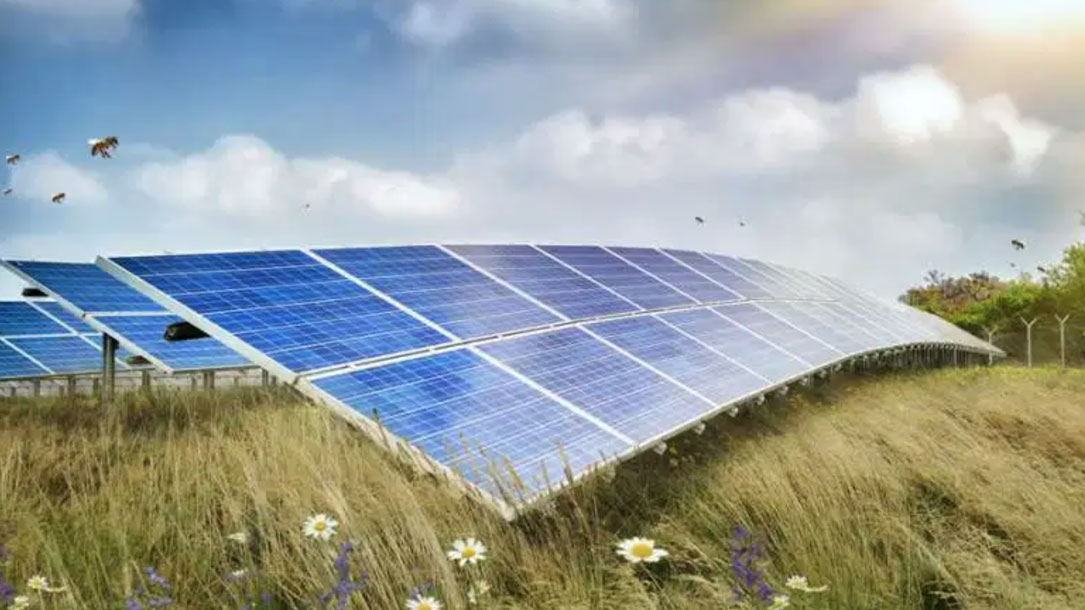 The Green Optimistic
Research: Pollinator habitats could be saved by solar power plants
Researchers at the U.S Department of Energy's (DOE) Argonne National Laboratory are studying solar energy facilities with pollinator habitats on site. Through this effort they hope to rehabilitate declining pollinator populations that play an important role in the agricultural industries. The loss of such species could result in devastating crop production, costs, and nutrition on a global scale.
Currently, pollinators are responsible for pollinating nearly 75% of all crops used for food. However, because of the increase in man-made environmental stressors, their population continues to steeply decline.
The research team has been working on examining the potential benefits of establishing species' habitat at utility-scale solar energy facilities to resolve the problem.
They have found that the area around solar panels could provide an ideal location for the plants that attract pollinators…