Project Healing Waters Fly Fishing
Project Healing Waters Fly Fishing (PHWFF) and The Nature Conservancy (TNC) are partnering to further the recovery of injured and disabled veterans. The collaboration holds veterans' retreats at a TNC preserve in Montana to connect veterans with nature and providing conservation-oriented educational and angling opportunities during a three-day event.
PHWFF works with veterans using fly fishing and associated activities, including education and outings. Many participants are new to fly fishing—which is where TNC will play a role. The program has expanded to different regions and partners; TNC has an internal program for veterans groups called Veterans in Nature's Service which uses nature to heal and build a sense of community.
"By learning the sport [of fly fishing], we've seen participants immerse themselves in environmental education and stewardship
of our rivers and streams," said David Folkerts, of PHWFF. "Their exposure to and involvement with the educational work and natural places will play a key role in their development as anglers while simultaneously furthering their journey to recovery."
Partners: Project Healing Waters Fly Fishing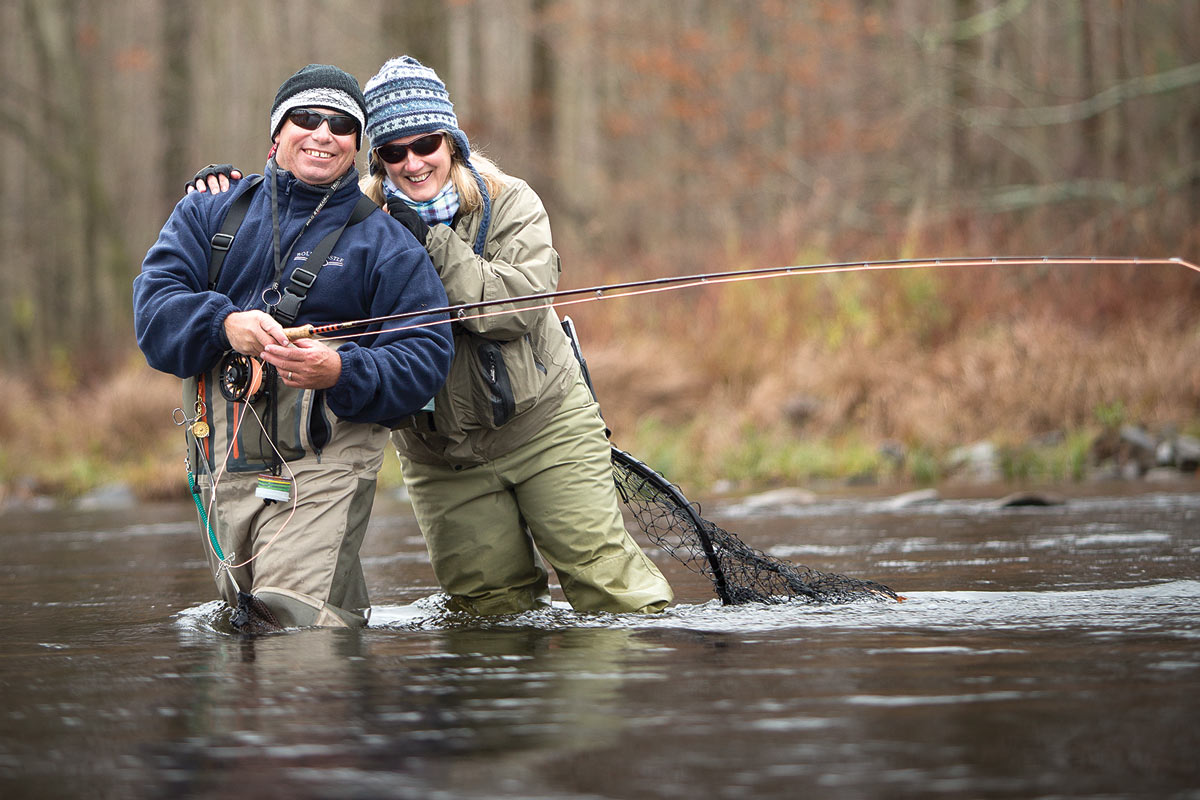 © Grant Taylor, Project Healing Waters Fly Fishing, Inc.