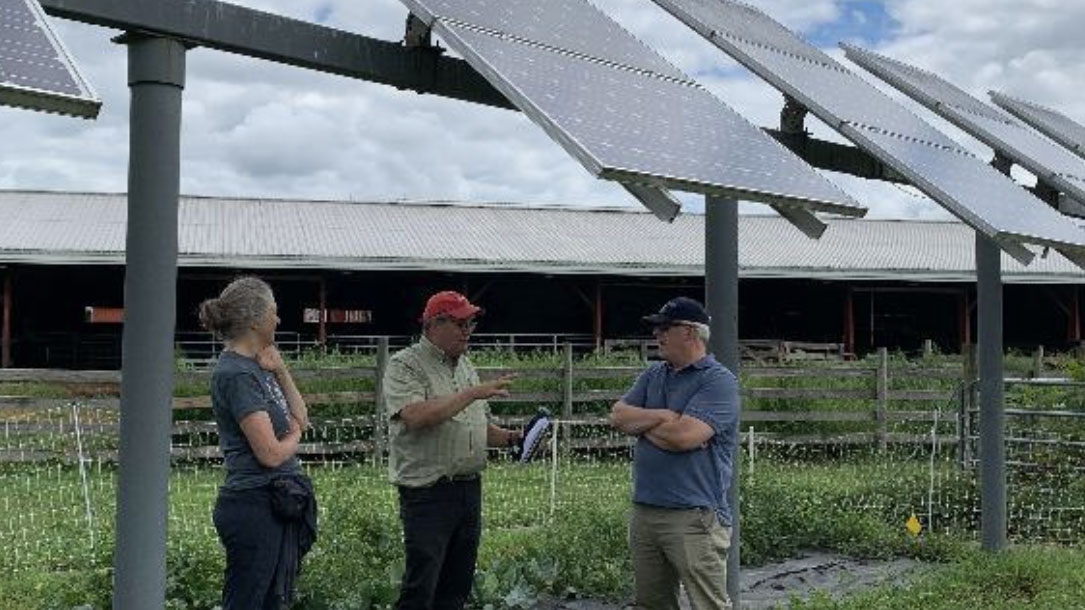 ASA
Can agriculture and solar co-exist?
Katie Jilek grew up on a farm, graduated from LEAD New York (an agricultural leadership program), and serves as the Agricultural Stewardship Association's Communication and Outreach Manager.
As New York faces a future that includes wetter winters, and periods of more frequent droughts during the summer, farming continues to be a challenging livelihood. For many farmers looking to retire, as well as new or younger farmers, the economics of agriculture is increasingly a focal point as they plan their future. According to American Farmland Trust's Farms Under Threat report, New York lost over a quarter million acres of farmland in sixteen years (2000 – 2016).
The loss of NY's farmland is concerning. But imagine if farmers had an income stream that helped cover rough years caused by drought, flooding, and erratic weather. That's part of a shift underway to rethink solar development that works for farmers and farming, rather than taking land out of production.
While I think we can all agree that no one wants to see solar panels on good farmland if it takes that farmland out of production, Farmer First Solar changes that paradigm and prioritizes designs that allow for greater farming options, increased farm viability, and soil health…