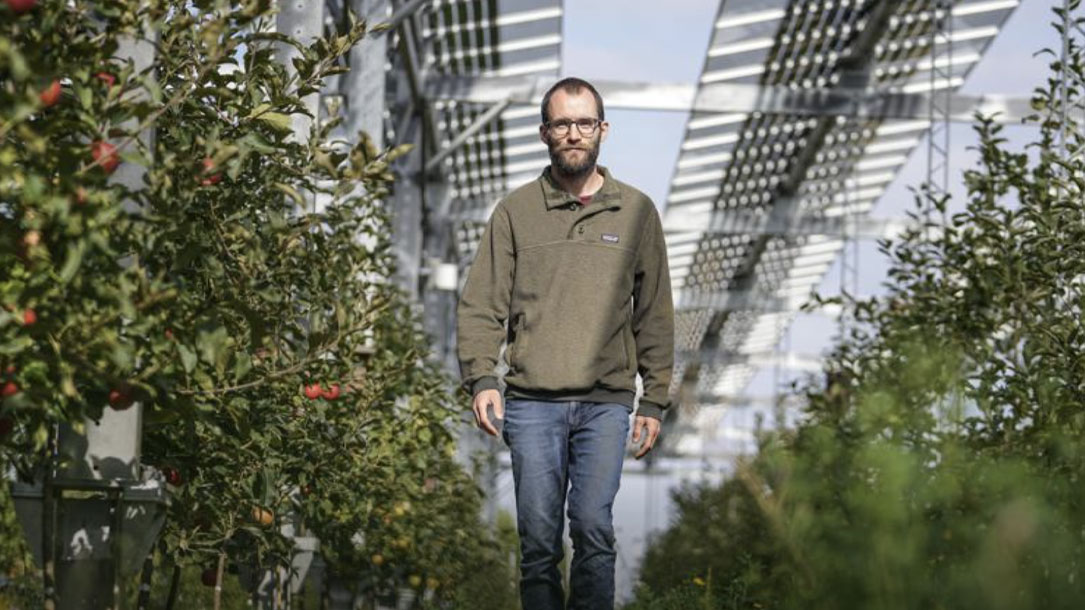 AP News | Martin Meissner
Sweet return: German farmer gets both solar power and apples
Land trusts and farmers are interested in figuring out how agrivoltaics can help increase farm and ranch viability, soil health, and water management — and allow families to remain on their farms for generations to come.
Many of the apple trees growing beneath solar panels have been producing bountiful electricity during this year's unusually sun-rich summer, while providing the fruit below with much-needed shade.
"The idea is simple," said Nachtwey, whose farm lies in Gelsdorf, an hour's drive south of Cologne. "To protect the orchard, without reducing the available growing surface and in particular maintaining production. On top of that there's the solar electricity being generated on the same land."
Large-scale solar installations on arable land are becoming increasingly popular in Europe and North America, as farmers seek to make the most of their land and establish a second source of revenue.