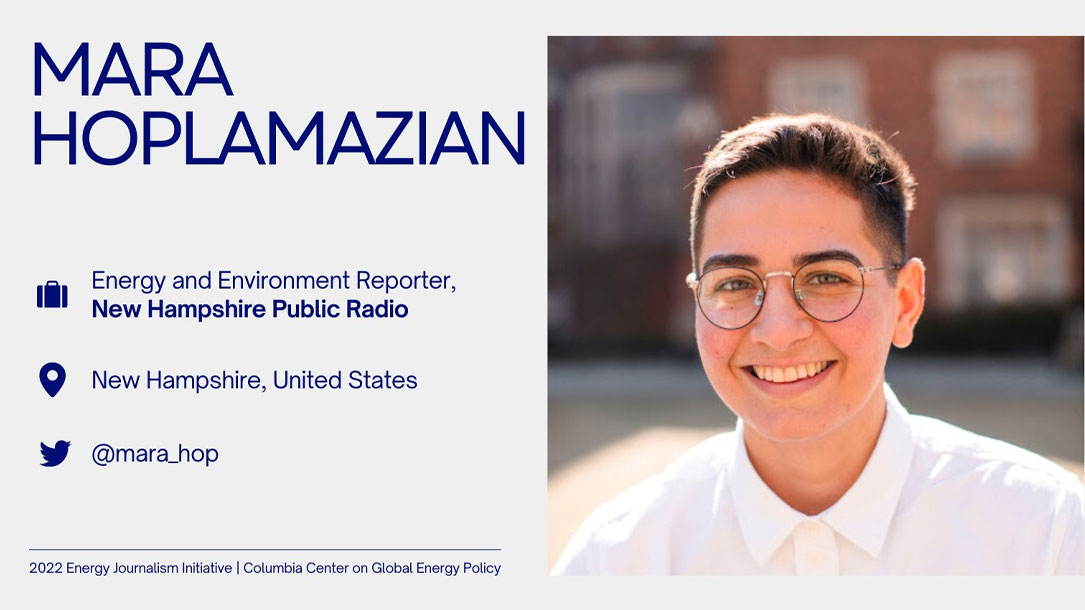 Person to follow: Mara Hoplamazian
Mara Hoplamazian is a reporter for New Hampshire Public Radio (NHPR). They might be someone to keep on your radar, as a source for important news on climate.
Mara Hoplamazian reports on climate change, energy, and the environment for NHPR, part of our By Degrees initiative. They joined the station in 2021 as a Couch Fellow. Originally from Chicago, Mara earned their undergraduate degree in American Studies from Yale University. Mara uses the pronouns they/them/theirs. You can email them at mhoplamazian@nhpr.org, or get in touch through Twitter @/mara_hop.