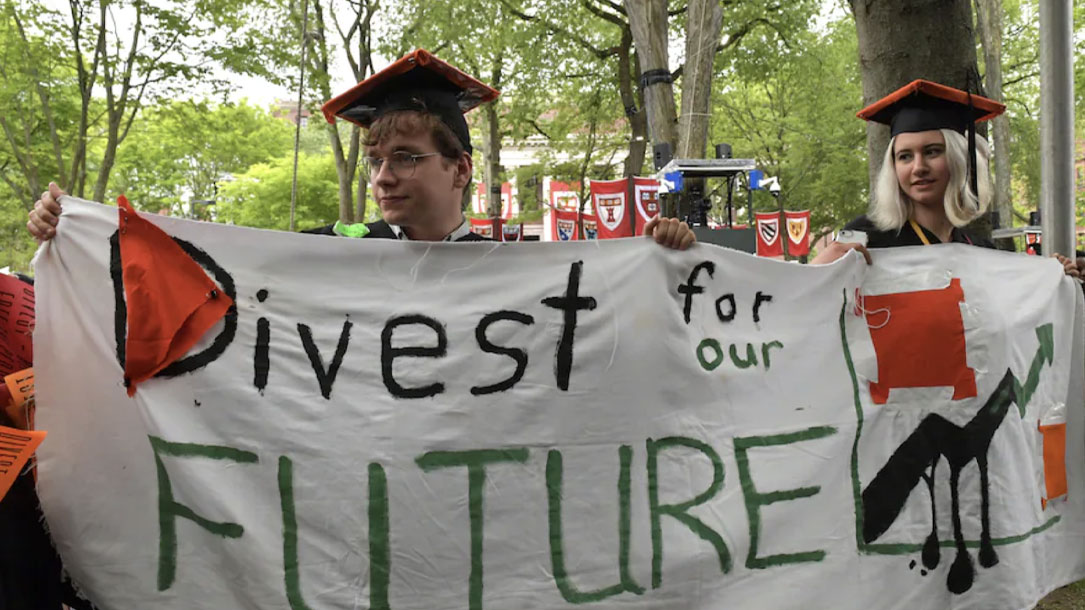 Paul Marotta/Getty Images
Harvard says fighting climate change is a top priority. But it still won't divest from fossil fuels.
Institutions are beginning to take action against climate change. "For years, Harvard resisted calls to cut off funding for oil and gas firms despite demands from many students, alumni, and outside advocates."
"Harvard University prides itself on being on the cutting edge of climate policy and research. Its students and faculty have deployed drones over the Amazon, worked on a "bionic leaf" to turn sunlight and water into fuel and fertilizer, and searched for a cheaper electrochemical method of capturing carbon dioxide.
But there's at least one step on climate change that Harvard has not taken: divesting the university's $39 billion endowment of investments in fossil fuels."