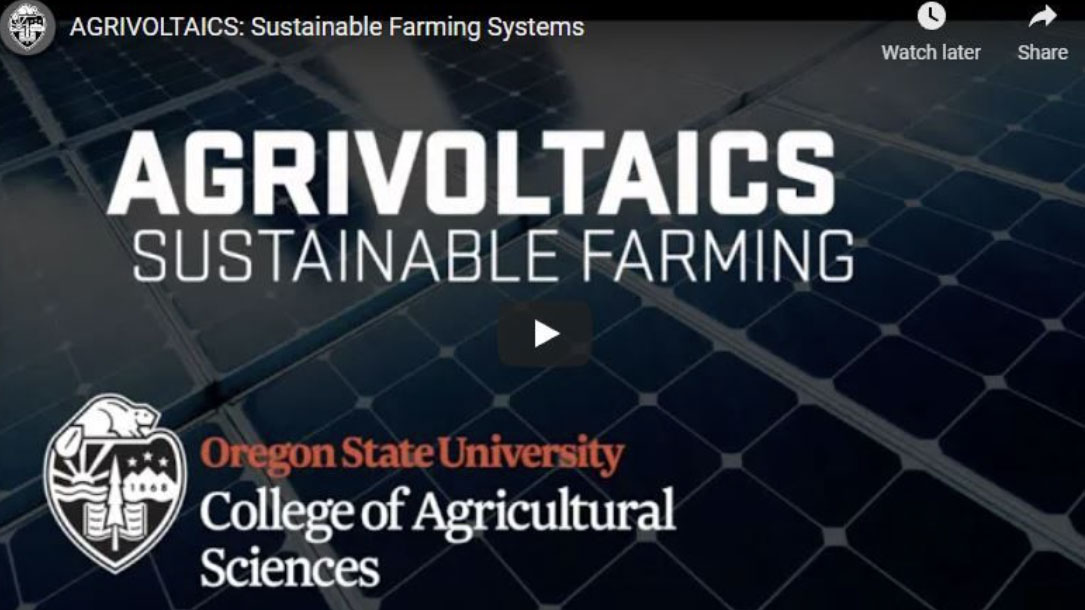 Sustainable farm agrivoltaic project
This research provides clarity on how solar and farming can work together to improve soil health, water management, and enhanced solar energy production.
Solar panels can be positioned to allow plants just the right amount of sunlight, and then the excess sunlight can be harvested for electricity — and produce more than they would without crops below them.
That's right. Plants help keep the solar panels cool, which makes them more productive. Our studies have shown that panels positioned above plants produce up to 10% more electricity.
Agrivoltaics is a symbiotic relationship where both the solar panels and the crops benefit because they help each other perform better.