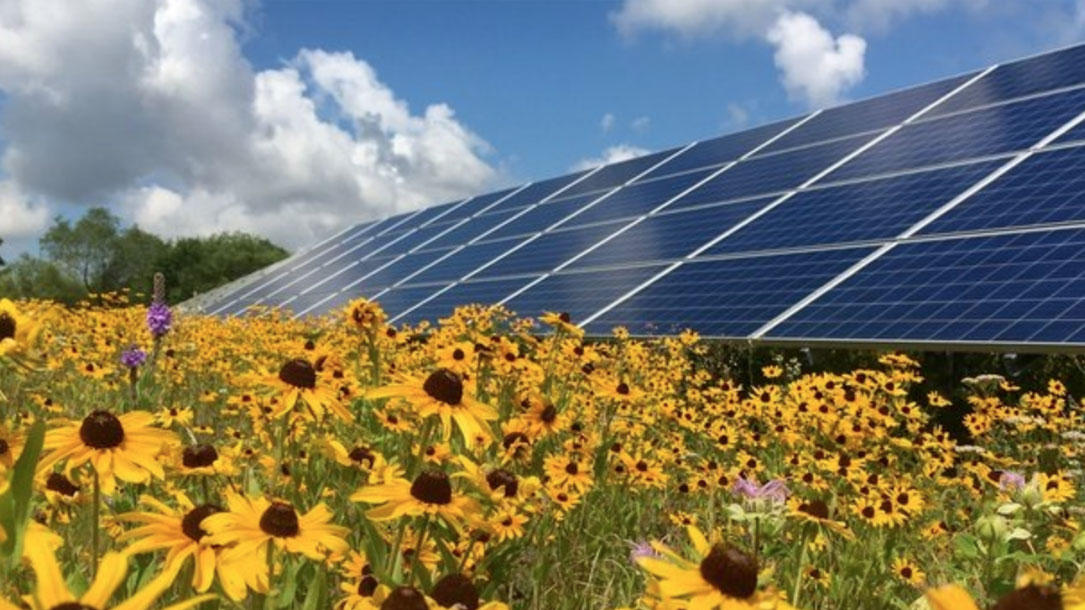 Engie Distributed Solar
Pollinators, solar, and your land trust
There's a major opportunity to help slow down climate change and ramp up pollinator gardens with community and large-scale solar.
The timing is critical given new research is documenting that climate change is decimating pollinators of all kinds. As one article notes, "it's a great year for monarch butterflies [but] climate change means that won't last."
Limiting global warming to 1.5°C (and thus saving countless species) would require "rapid and far-reaching" transitions in land, energy, industry, buildings, transport, and cities. Global net human-caused emissions of carbon dioxide (CO2) would need to fall by about 45 percent from 2010 levels by 2030, reaching 'net zero' around 2050. This means that any remaining emissions would need to be balanced by removing CO2 from the air.
The good news is that solar pollinator farms can make a big difference. That's also good news to landowners and farmers who could benefit from the regular income that solar payments provide. For many, that might make the difference between selling out or staying on the land…