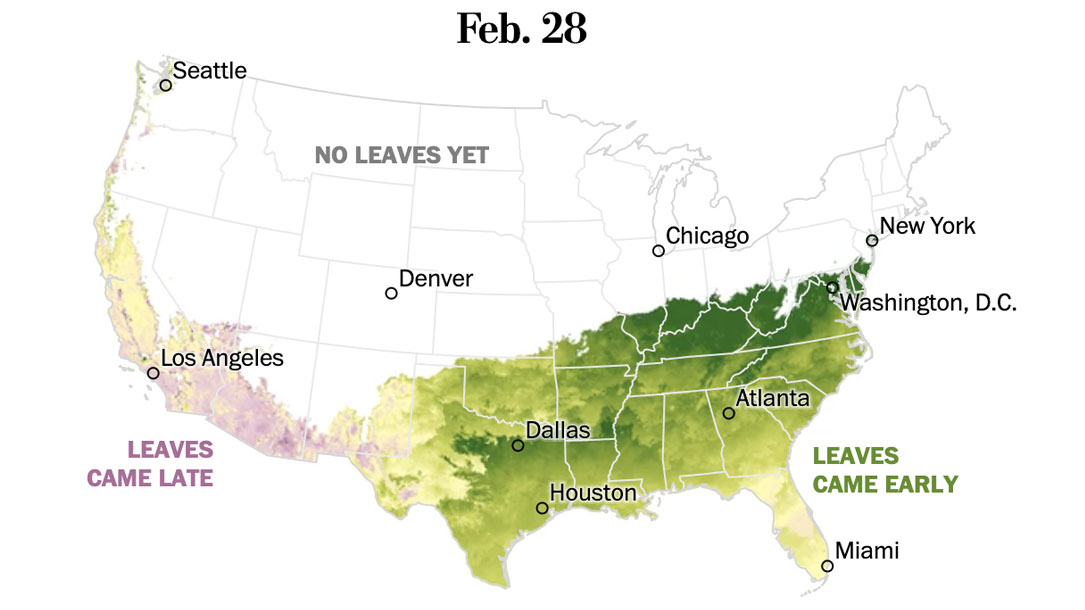 The Washington Post
When will spring come? Or has it already? Look up where you live.
Many of us felt unsettled this "winter" as the trees showed signs of spring, as early as November. It appears that this was a trend across several regions. These maps are useful to visualize these new issues.
All across the east, naturalists are exasperated. As the rest of us luxuriated in this winter's uncommon mildness, gardeners and wildlife biologists watched with rising pique as one of the earliest springs in recent memory threw nature's rhythms out of whack.
Ignorant of the human calendar, nature instead responds to the gradual accumulation of heat at the beginning of each year. If the daily average temperature is above freezing, that sends a signal to plants and animals that life is again preparing to grow. Each year, the USA National Phenology Network — phenology is the study of seasonal change — keeps track of when leaves sprout as heat accumulates across the country.