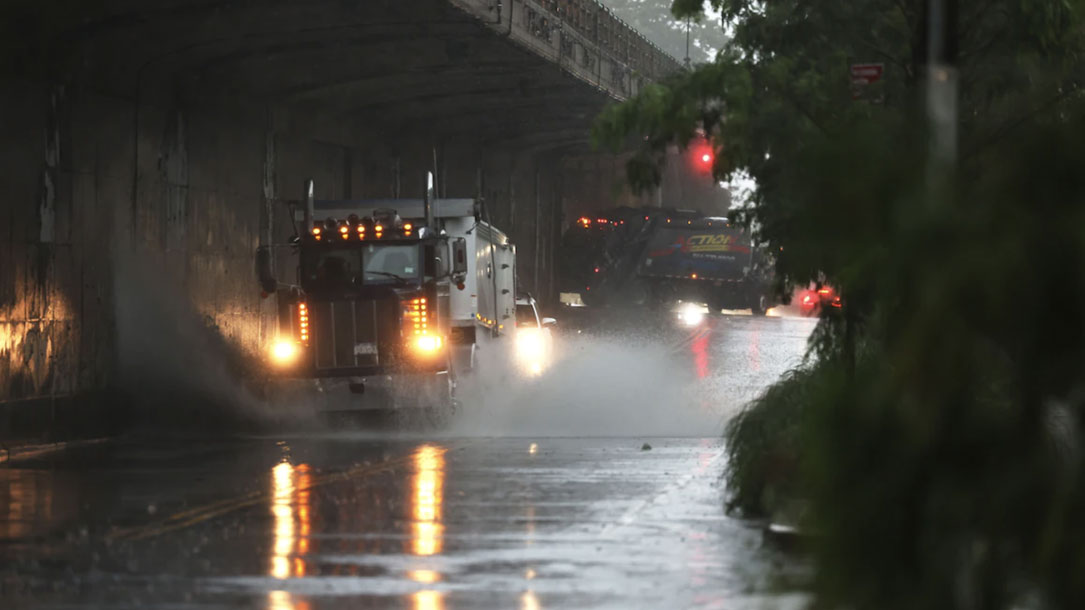 Michael M. Santiago/Getty Images
Excessively wet year in eastern U.S. shows fingerprints of climate change
The effects of changing weather patterns are affecting pollinators. Drought conditions in the western U.S. in 2021 dried up bee forage — the floral nectar and pollen that bees need to produce honey and stay healthy. And extreme rain in the Northeast limited the hours that bees could fly for forage.
Five tropical storms and a summer of frequent thunderstorm activity have propelled parts of the eastern United States to one of its wettest calendar years on record.
Through November, 25 of 344 climate regions nationwide reported precipitation that exceeded 90 percent of years since 1895. All but two of these top-10 percent-rainfall regions were east of the Mississippi River, spread from Louisiana to Massachusetts and Illinois to Florida.