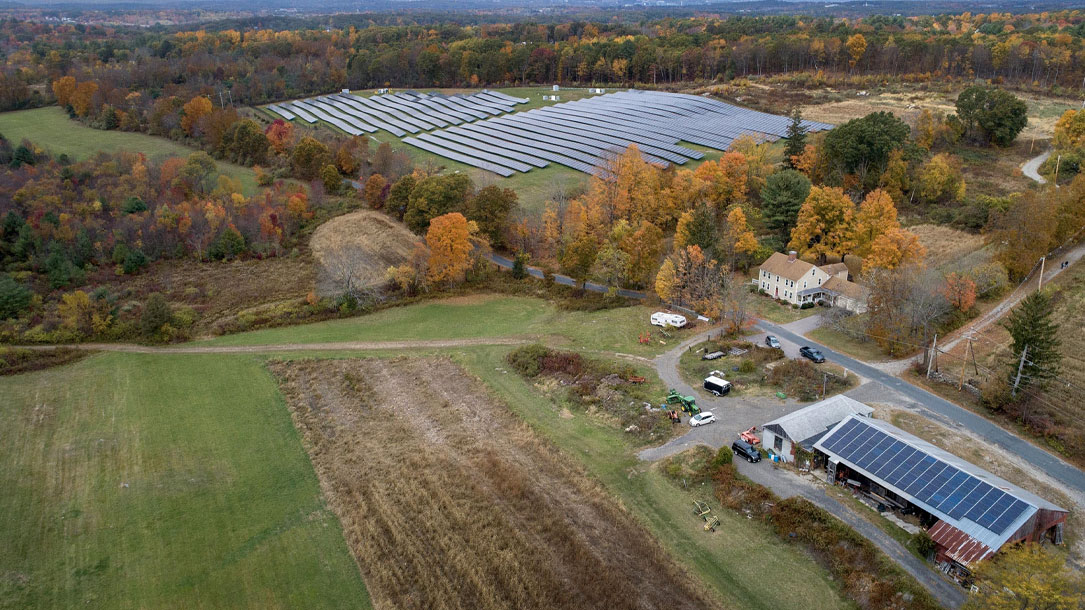 Robin Lubbock/WBUR
Farms will harvest food and the sun, as Massachusetts pioneers 'Dual-Use' Solar
We are losing farms and ranches at an alarming rate. What if compatible solar was part of the economic strategy to keep family farms and ranches viable, and pass them on to the next generation? We have the technology. We just need the community will to make that happen.
Fickle weather and fluctuating prices make farming a risky business, so five years ago, [Paul] Knowlton installed a new cash crop: solar energy. He turned 19 acres into two solar energy fields. "Doing the solar was very beneficial," he says. "In the wintertime there is no revenue for a farm. It's a tough game."
Knowlton wants to increase the production of solar power on his farm, expanding it to another 14 acres. But this time, cutting-edge technology is making it possible to harvest both the sun's energy and crops on the same land. It's called "agrivoltaics" or "dual-use solar"…Knowlton has nine children, and hopes solar will help the farm stay in the family. "We're going to keep it for the next generation to enjoy," he says.