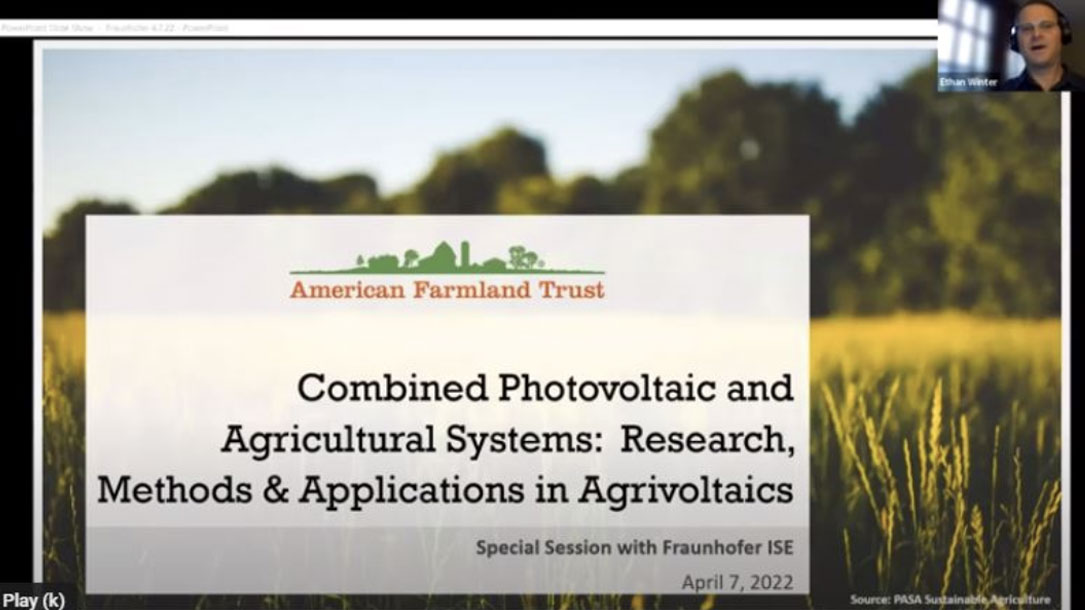 Solar that supports farmers, soils, water
We are losing farms due to a lack of farm viability. Elevated solar, that allows for growing crops, grazing with dairy cows and horses, and protecting orchards and sensitive plants could become the norm (if we make it that way...). Check out this webinar.
While states and communities around the U.S. are ramping up renewable energy commitments and incentivizing solar development, many farms are struggling. There is also growing concern that solar development could displace active agricultural use on productive farmland, with impacts to farm renters, local economies, and regional food systems. Without an integrated approach, achieving clean energy goals may come at the loss of some of our most fertile and economically viable farmland to solar development.
American Farmland Trust seeks a more collaborative and sustainable path forward towards a clean energy transition that supports healthy soils, wholesome food, and vibrant farms…