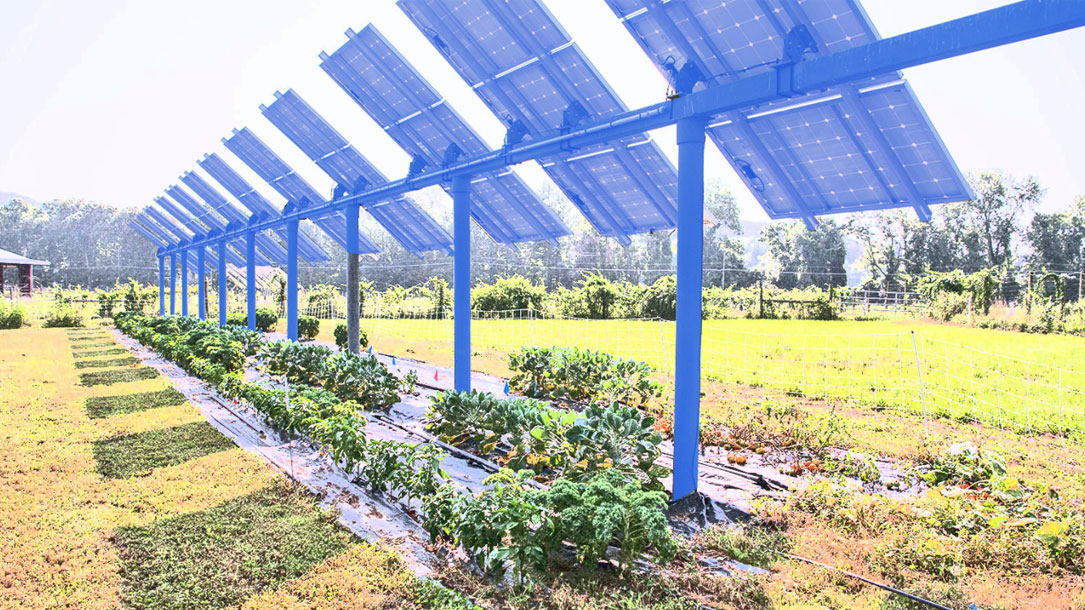 Grist / National Renewable Energy Lab
Cash-strapped farms are growing a new crop: solar panels
Here's a new article about elevated solar. Your land trust could help your local community understand how this is a beneficial economic tool for farmers and ranchers. That may mean explaining to legislative and municipal leaders (like land trusts do for open space funding) why it's important to provide the economic incentives and/or ordinances to allow solar panels to be installed.
Construction is slated to begin this spring on a 1.2-megawatt solar array on the Kominek farm (in Colorado). Some 3,300 solar panels will rest on 6-foot and 8-foot-high stilts, providing shade for crops like tomatoes, peppers, kale, and beans on a five-acre plot. Pasture grasses and beehive boxes are planned for the perimeter…
The vegetables will be sold through a community farm-share program, which allows neighbors to invest in the project in exchange for boxes of produce.
Byron Kominek said he hopes similar projects will soon follow. In 2018, Boulder County officials updated the local land-use codes to allow for community solar on land otherwise designated for agriculture, and Kominek plans to help train other farmers how to grow crops alongside solar panels. "The hope is that young farmers will have a better understanding of how to do this, and will go out to already built solar arrays, or planned solar arrays, and find a new profession," he said.