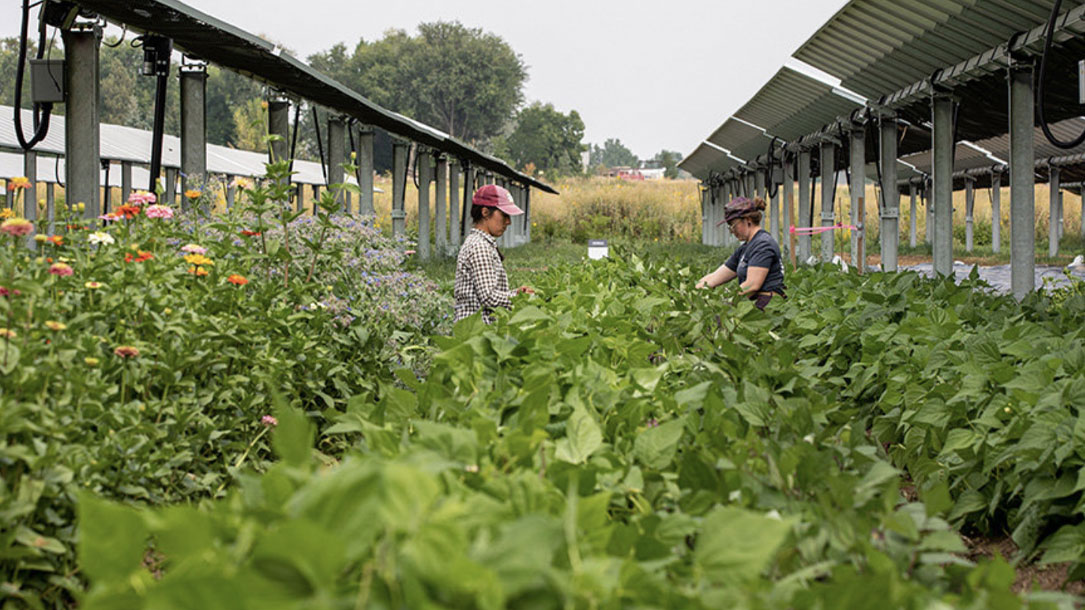 Times Hudson Valley Media
The future of farming?
Lightstar has one potential site in mind for the Town of Montgomery: a 3.4 mW installation on 16 acres. The acreage is currently being used for vegetable and hay production, with Lightstar offering financial and agricultural support for the next two decades.
Large solar arrays have begun to line the Wallkill Valley landscape. Solar farms are springing to life where agriculture — and in one case a miniature golf course — once ruled the land.
But what if a farmer wanted to continue to grow crops on a farm and was able to plant and grow them underneath solar panels that alternately allowed for shade and sunlight for the crops? What if the farmer could lease space to the provider of solar energy and earn additional income while continuing to operate the farm?
This concept, known as agrivoltaics, is catching on. It could soon come to the Town of Montgomery, provided a change in the town's solar laws is approved…