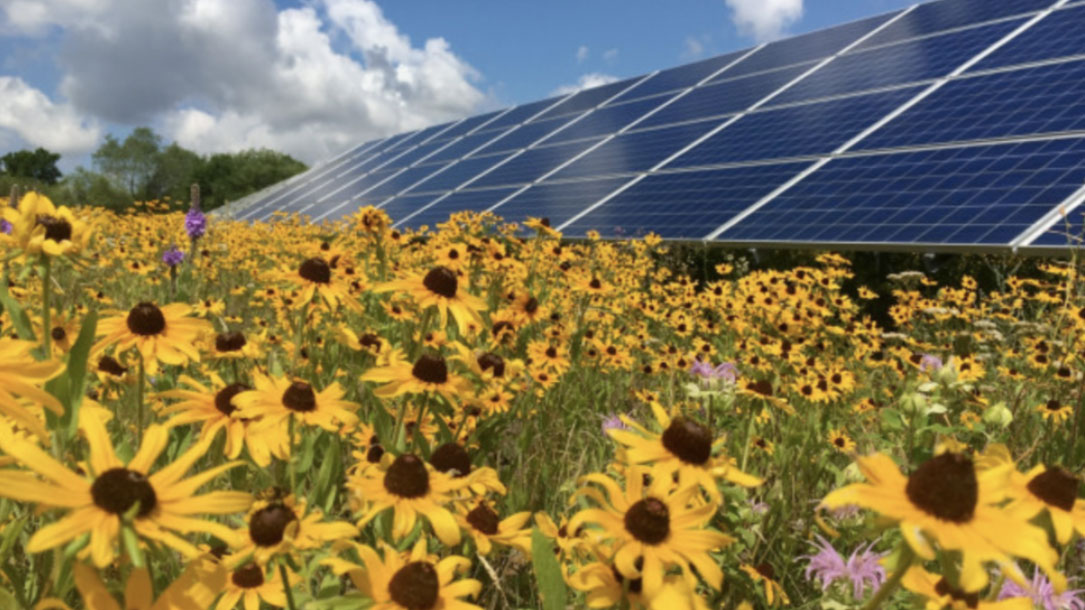 Rob Davis
Farm-friendly solar site management
You have an opportunity to help others understand, and embrace, the importance of compatible renewables. We need people to understand that nature and farms need us to transition away from fossil fuels ASAP. And that means supporting renewables in ways that help with farm viability, pollinators, soil health, and water quality.
You may find the slides of this presentation helpful in understanding how you and/or community organizations can think through how solar can be compatible with conservation and farming goals — and how to help communities recognize the importance.
There is an opportunity to help people understand how compatible wind and solar can add to farm viability, soil health, and water quality.