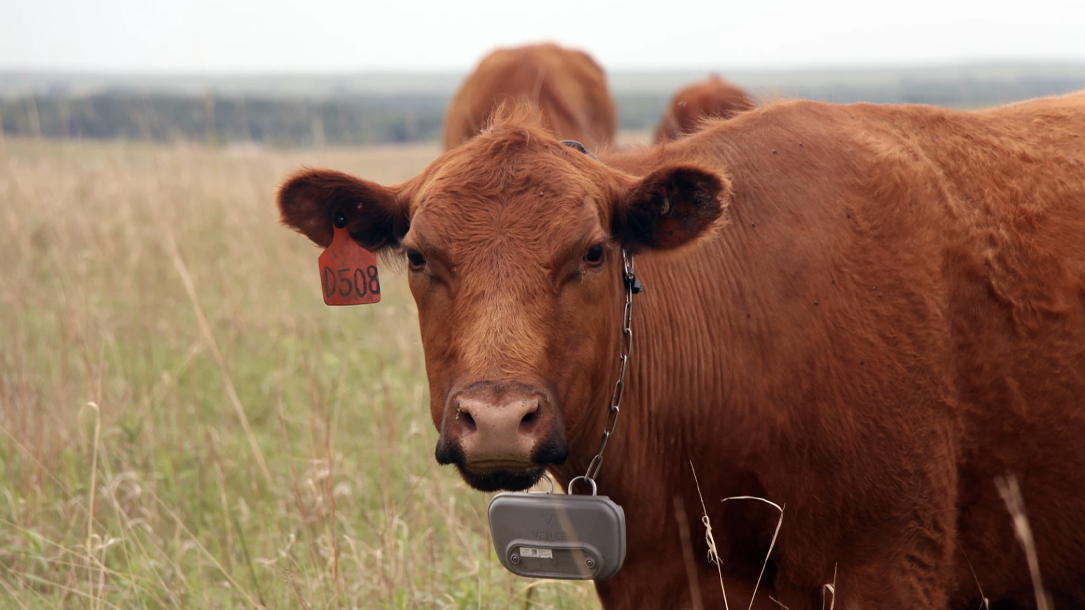 Celia Llopis-Jepsen / Kansas News Service
How satellite-guided cows might save the Kansas prairie and make ranchers more money
Cattle may not boost plant biodiversity on the prairie as much as bison do, but The Nature Conservancy thinks it's possible to manage them in ways that support healthier grassland. They are working with a Flint Hills cattle rancher near Strong City in Kansas, along with Kansas State scientists, to see how fitting a herd with GPS collars might help.
STRONG CITY, Kansas — Third-generation rancher Daniel Mushrush has 30-plus miles of barbed wire fence to tend to.
Calves wriggle beneath it. The wires get loose. Wild animals take a toll. And when streams surge after storms, rushing water often snaps sections in two.
For Mushrush and his family, the fence-mending on their Flint Hills ranch never ends. It's inescapable.