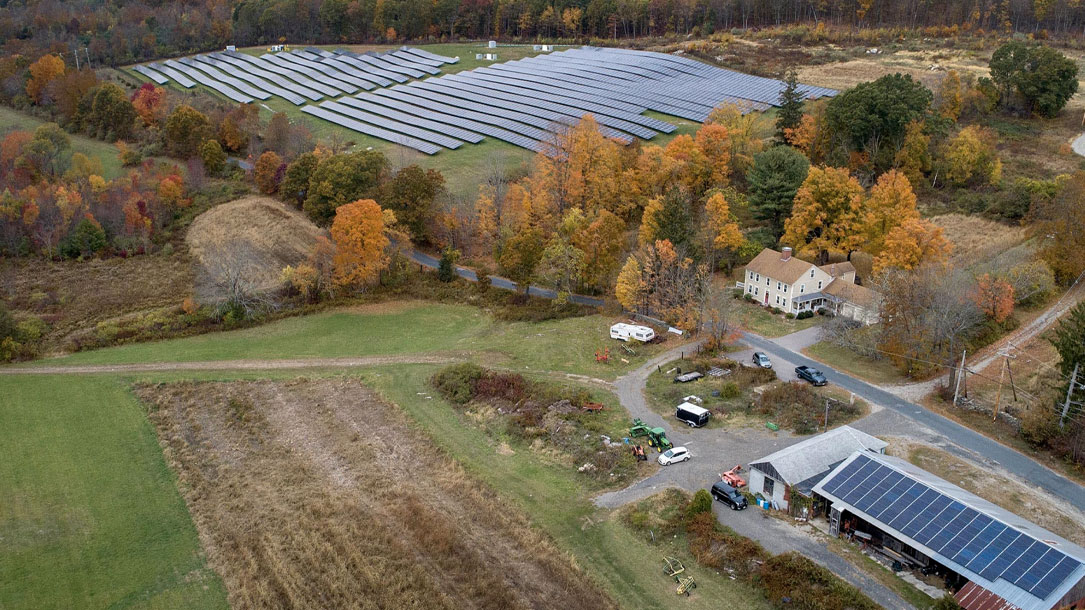 Robin Lubbock/WBUR
Farms will harvest food and the sun, as Mass. pioneers 'dual-use' solar
Is your land trust thinking creatively about climate solutions and partnerships? Perhaps your land trust realizes that renewables need to work with land and water.
Paul Knowlton owns 300 acres of land in Grafton, and farms about 50. The farm has been in his family for five generation, ever since Knowlton's great-great-grandfather settled in the Blackstone Valley in 1872.
These days Knowlton grows pumpkins, squash and corn. Up a gravel road, past the family cemetery, corn stalks are still standing from this year's crop. "Considering the drought situation, we did fair," Knowlton says.