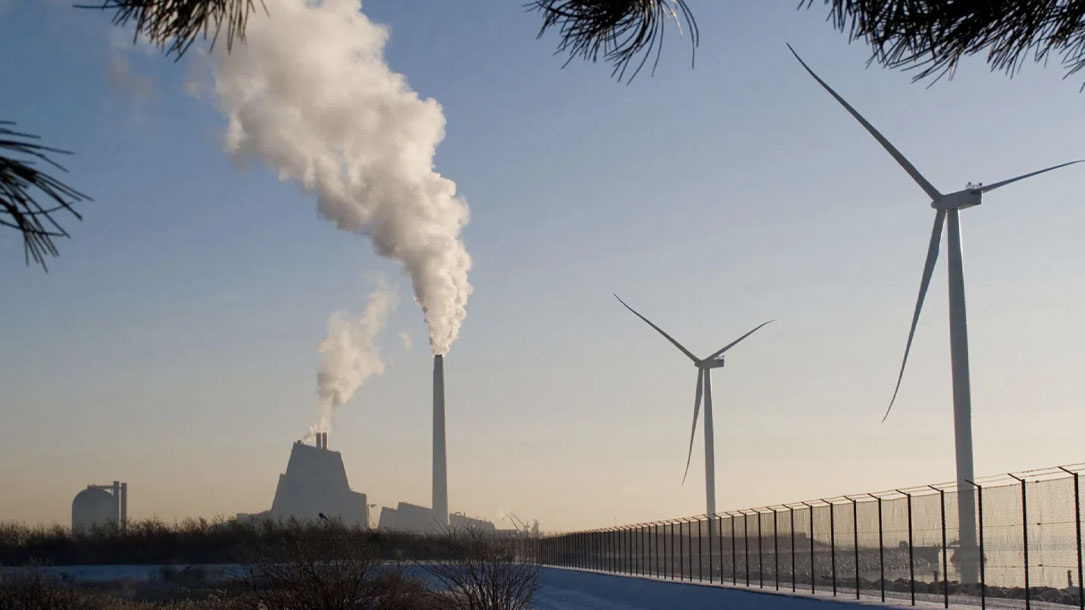 Yale CC / DANA NUCCITELLI
Greens: Divided on 'clean' energy? Or closer than they appear?
The issue in contention is whether certain technologies, like fossil fuels that capture their carbon emissions, nuclear, and biomass power should be considered sufficiently "clean," — or whether they should be eliminated from the American power generation mix for the sake of environmental justice. Conservation solutions are seen as part of the mix, too.
Solar, wind, and geothermal sources currently account for just 11% of U.S. electricity, with another 7% from hydroelectric dams, 20% from nuclear, 19% from coal, and 40% from gas. A host of energy modeling studies have concluded that renewable energy could be scaled up to supply 80-90% of U.S. electricity demand, but meeting the final 10-20% is exceedingly challenging.
The 2035 report by the UC Berkeley Goldman School of Public Policy estimated that the U.S. could achieve 90% emissions-free electricity by 2035, including 70% from wind and solar with batteries, 20% from nuclear, and 10% from gas…