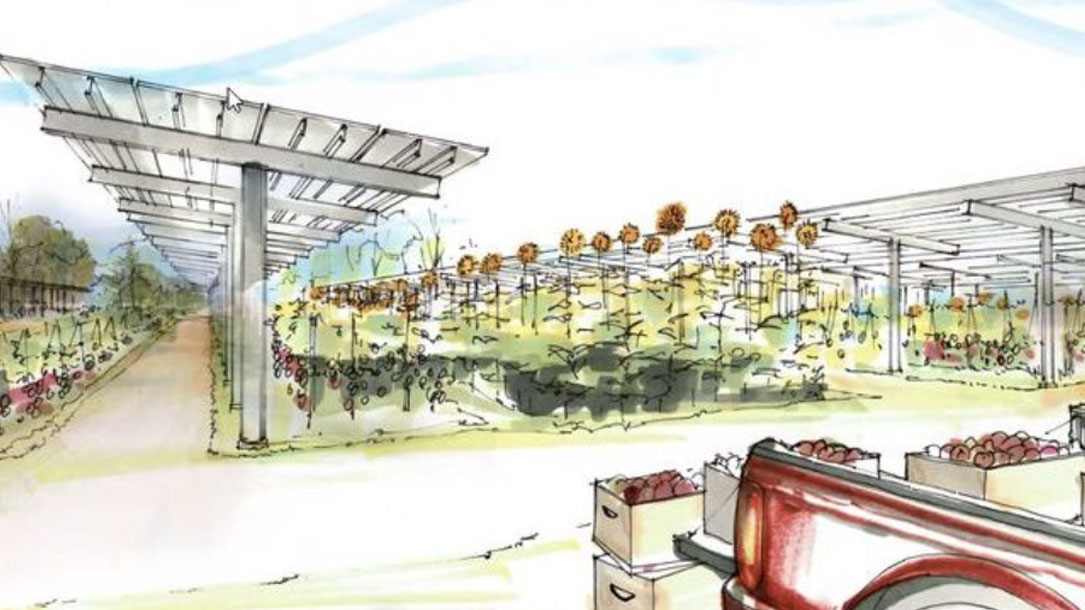 Phoebus Fund, LLC
Phillipsburg: Revolutionary solar energy plan for panels over farmland
The farmer receives a diversified source of income by agreeing to host the panels. The only land lost to agriculture is in a series of maintenance strips next to the panels. See Jacks Solar Garden for another example of crops and solar.
Phoebus Fund LLC, based in Williamstown, Gloucester County, is proposing the installation of 22 megawatts of solar power on farmland along the 1700 block of Belvidere Road in Lopatcong Township.
The proposal is unique in that the panels are installed 15 to 17 feet above the ground so that most of the land can still be farmed, according to Andrew Kennedy, partner with the Phoebus Fund. It's a concept known as agrivoltaics that has been used in Italy, Germany, Japan, and Arizona, he said.
"We can grow almost anything under these plates," said Kennedy. "In addition, our equipment serves as the foundation for irrigation and other types of agricultural equipment so that the farm can not only continue to operate but even improve over time"…