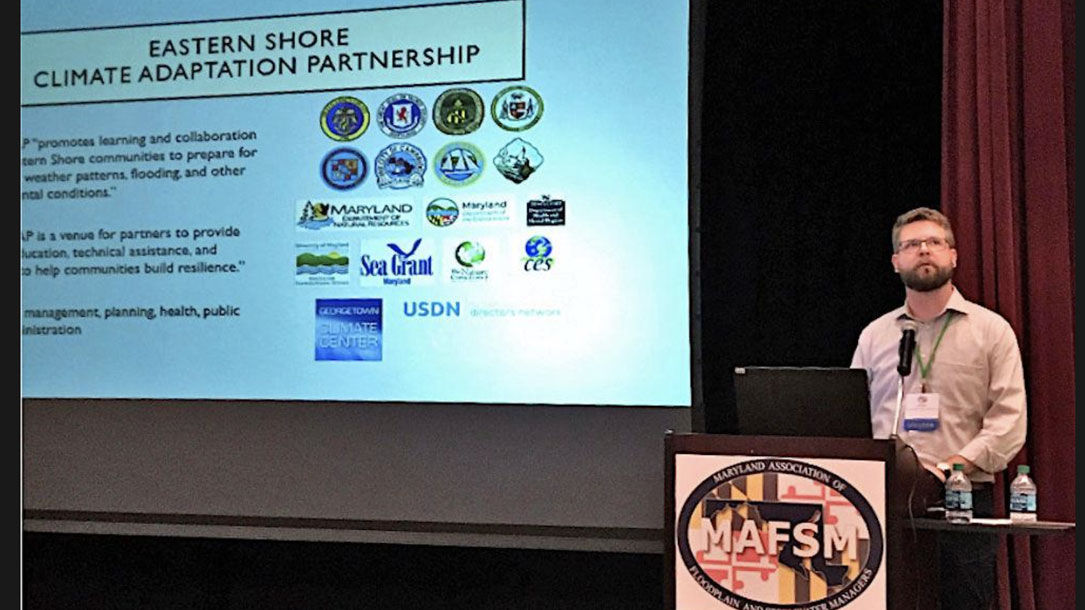 Grant for climate resilience outreach, education
This initiative also protects open spaces for public enjoyment in the form of parks, trails, and hunting lands. The threats of climate change compound the need for coordinated land protection effort to ensure a vibrant Delmarva Peninsula for years to come.
Eastern Shore Land Conservancy: This project, entitled "Rise and Thrive: Building Understanding and Support for Climate Action on Maryland's Eastern Shore," is the second grant awarded to ESLC's coastal resilience program by the Rauch Foundation in as many years.
The purpose of this project is to directly engage public and private audiences in order to build regional public support for climate adaptation solutions. The Eastern Shore of Maryland is the country's third most vulnerable region to sea level rise, behind south Florida and Louisiana. Because of the threats of increased flooding, the loss of properties, and widespread ecological impacts, ESLC is working with communities to take action on these threats today…