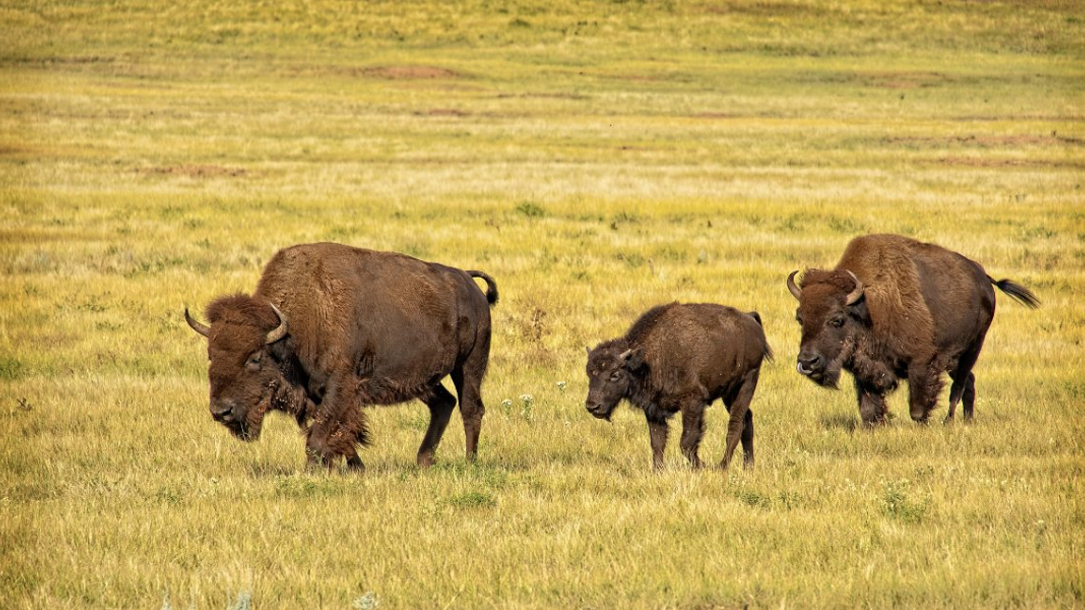 iStock
Climate change threatens the Great Plains, but bison may hold a key to resilience
Partnerships between tribal nations, land trusts, and universities are on the rise related to prairie management, biodiversity, and slowing down (and/or adapting to) climate change. This article touches on many of those concepts, including bison and cattle management.
"The 8,600-acre Konza Prairie Biological Station where Kansas State conducts its bison research lies in the Flint Hills, North America's biggest remaining stretch of tallgrass prairie.
Once one of North America's major ecosystems — covering large swaths of the Great Plains from what is today central Texas to south-central Canada — settlers and their descendants destroyed more than 95% of the continent's tallgrass prairie for cropland and other development. Tallgrass in the Flint Hills escaped the plow only because the region's shallow soil and rocky layers made farming less practicable there…
Bison act and eat differently than cattle do, though biologists say not all the differences are clear yet. Few studies compare these two bovine herbivores side by side.
Still, a few differences jump out. The bigger species not only eats more grass, it also spends less time along streams than cattle do and more time on hilltops…"
Cattle may not boost plant biodiversity on the prairie as much as bison do, but The Nature Conservancy thinks it's possible to manage them in ways that support healthier grassland.
They are working with a Flint Hills cattle rancher near Strong City in Kansas, along with Kansas State scientists, to see how fitting a herd with GPS collars might help….