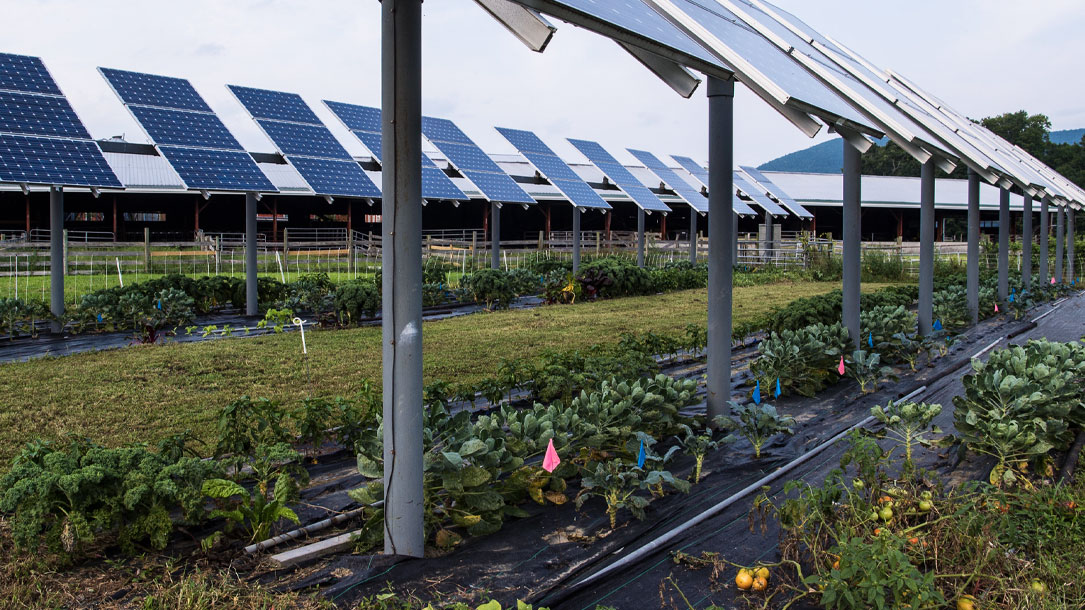 Flickr
Reflections for land trusts, September 2022
I want to share a bit of good news with you.
With the newly passed Inflation Reduction Act, there are significant opportunities to increase the pace of nature-based climate solutions (woodland/forest/wetland conservation, soil health, etc.) and increase renewable energy.
That's the good news.
Now comes the vision. "Blanket solar" (my term for traditional ground-mounted solar that covers the land in a blanket) is likely to become the de facto norm unless communities, and conservation organizations, demand more creative and responsive solar projects.
Traditional ground-mounted solar is convenient and can often be installed in a way that works with pollinators. And we need more pollinator habitats, for sure.
But we also need to treat our farmland — and our farmers — with respect and face the reality that climate change is making farming harder, not easier.
That's why I continue to advocate for elevated solar (solar that's at least six feet off the ground), or solar that can be managed to tilt upward to allow large animals to graze underneath. We need to ensure that solar installations can be part of soil health, water management, farmland viability, and new farmer economic development.
That's where there is increasingly more good news: land trusts are recognizing that there's a new way to make a difference. They are working on natural climate solutions, promoting energy conservation incentives (so we need less energy overall), and sharing the vision of what solar could be… all as part of their mission to conserve land for generations.
Just as community conservation is no longer seen as mission creep, no longer is an integrated approach to climate change action viewed as a waste of time and focus. In fact, given the critical nature of climate change impacts on soil, habitats, farms, water, and communities, it's likely the most important thing conservation groups can do.
Hats off to the land trusts helping to lead the way.
Best,