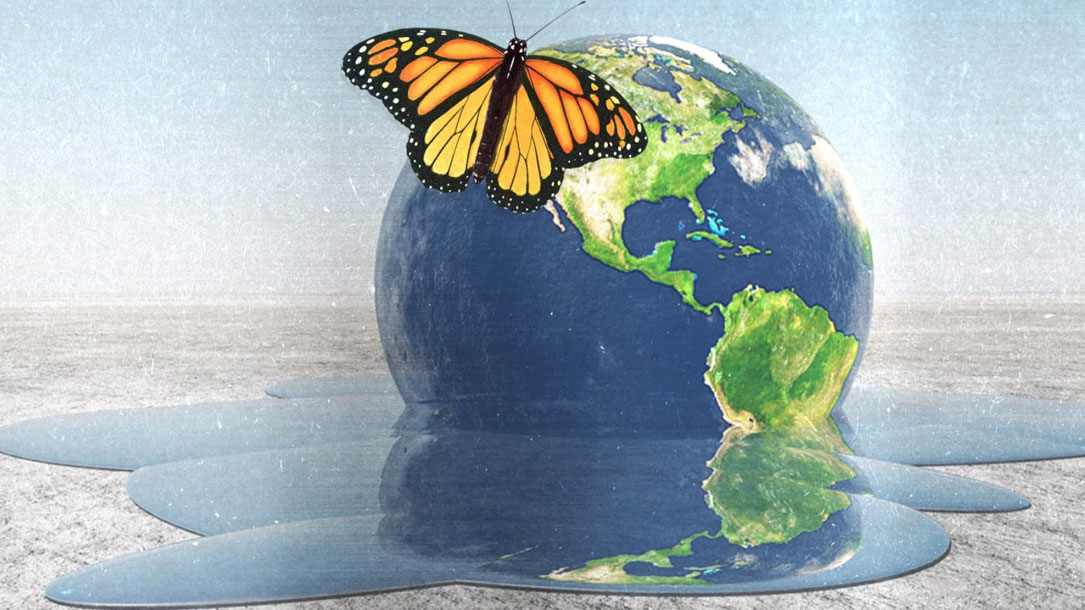 Photo Illustration by The Daily Beast
It's a great year for monarch butterflies. Climate change means it won't last.
What if your local land trust took 1/3 of the time it spent on land restoration (like planting milkweed) and applied that to partnerships and growing awareness to slow climate change down?
Many land trusts focus on land restoration as part of their pledge to conserve land for generations to come. With climate change – and the closing window for making a difference to the species you care about – your land trust may want to consider taking some of that time and moving it to community education and/or climate policy work.
Why? Butterflies are a good example of what is to come. "We may never see a [Monarch] population this big ever again," Chip Taylor, professor of Ecology and Evolutionary Biology at the University of Kansas, said. "The fate of this butterfly does not look bright…"