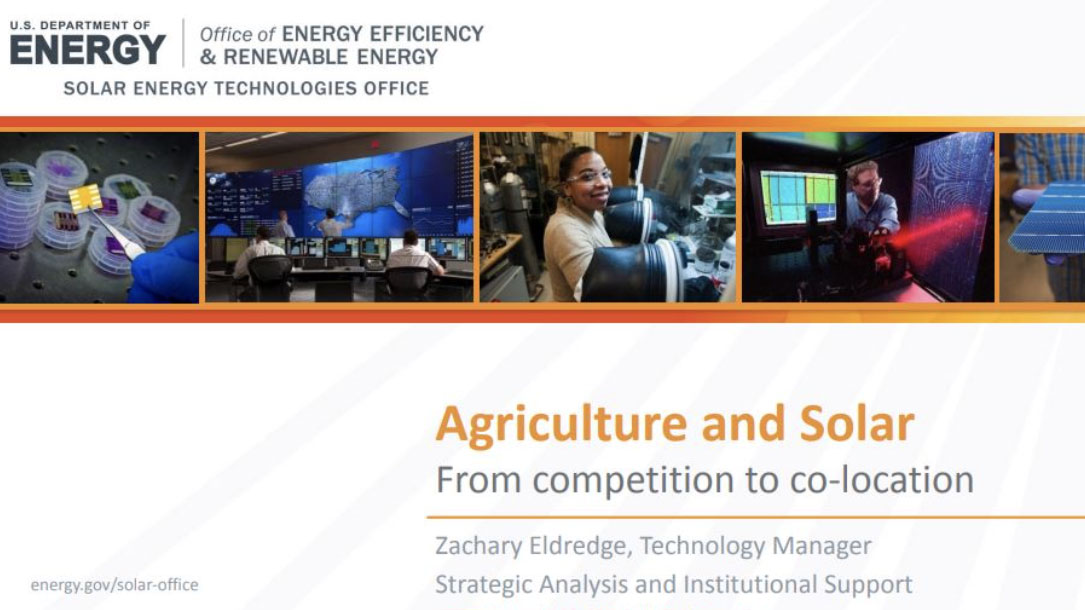 Federal agrivoltaics research and programs
This is an interesting webinar: increased farm viability, soil health, and pollinator habitats are possible with well-designed solar installations. Land trusts can help advocate for this type of solar just as they do soil and water conservation initiatives and farmland protection efforts.
In this webinar Zachary Eldredge with the US Department of Energy's Solar Energy Technologies Office (SETO) discussed the government's agrivoltaics programs and recent developments in agrivoltaics engineering.
You can listen to the webinar and download the slides. You might want to join American Solar Grazing Association ($75/year) to stay abreast of research and practices related to dual-use, grazing/crop solar.