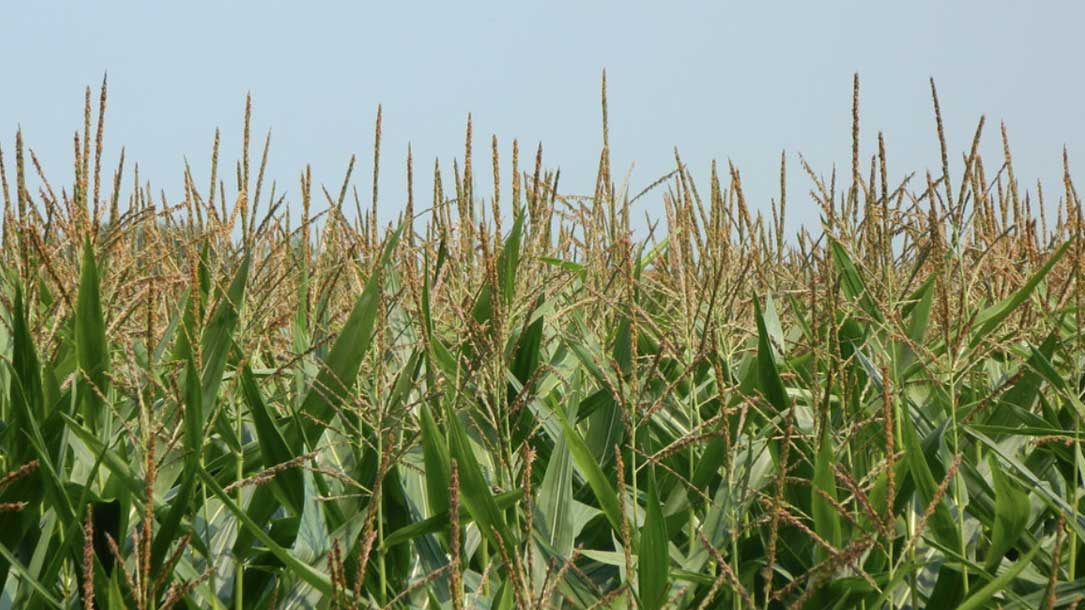 Flickr
Climate change will put a drag on U.S. corn, soy, and wheat harvests by 2030
For the last decade, ethanol has helped keep corn in high demand and made it the most-planted U.S. crop. In fact, roughly 40 percent of all corn is now used to make ethanol. Meanwhile, researchers discovered that Midwestern topsoil is eroding at an average rate of 1.9 millimeters per year. Put another way, the authors estimate that the Midwest has lost approximately 57.6 trillion metric tons of topsoil since farmers began tilling the soil, 160 years ago.
Maybe there is an opportunity to shift why we are growing corn and soybeans, and how they are grown. Perhaps agrivoltaics could help enhance soil health, provide farmers with a steady income, and reduce the stress that so many farm families face.
That would allow farmers to grow corn for food (rather than for ethanol), even in the face of climate change adding increasing stress to corn growers.
"Climate change is already making it harder to farm. The long-term solution to this isn't more fertilizer. We have to start working with Mother Nature again," said Seth Watkins, owner-operator of Pinhook Farm in southwest Iowa. "For my family and me, this includes growing a more diverse crop rotation, keeping soil covered with crops or cover crops year-round, and strategically restoring prairie to our fields to protect soil and water quality and provide wildlife habitat…."