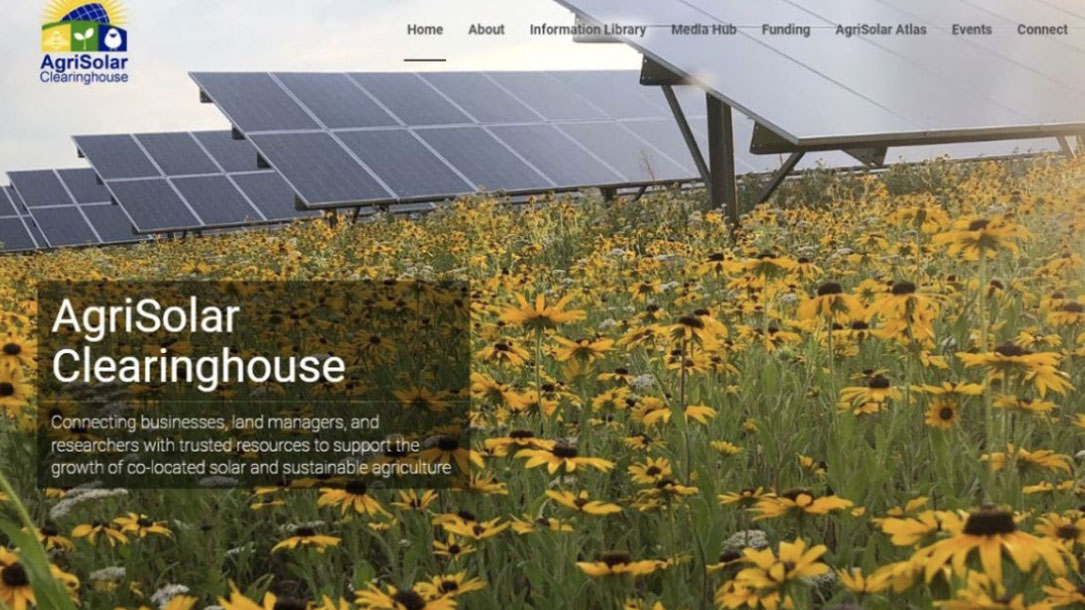 Farmer first solar: Agrivoltaics webinar series
The AgriSolar Clearinghouse is hosting a series of webinars around the ins and outs of agrivoltaics. This might be a good thing to share with community members, your friends and neighbors, and other conservation folks.
The AgriSolar Clearinghouse is an information-sharing, relationship-building public communications hub for all things agrisolar. The AgriSolar Clearinghouse is offering a free series of webinars regarding research on how solar and agriculture can work (and are working) together to enhance farm/ranch viability, soil health, and water management.
Webinar topics include: the cost of agrivoltaics, growing crops under solar panels, taste differences among crops grown under panels, solar and pollinator habitats, and more. You can sign up here, or watch recordings of past webinars.