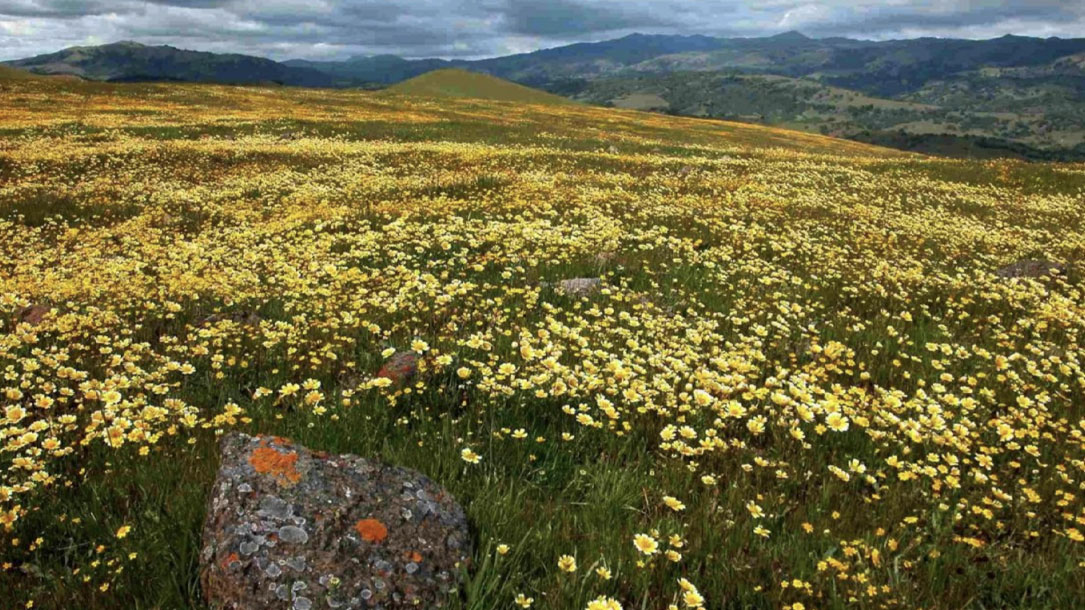 Erika Zavaleta
Study on climate change impacts on plants could lead to better conservation strategies
Grasslands and prairies can be a critical part of natural climate solutions as well as wildlife habitat. Yet they, too, are feeling the stress of climate change. That's why researchers are working to figure out what climate change will mean for them, over time.
The loss of plant species that are especially vulnerable to climate change might lead to bigger problems than previous studies have suggested, according to a new study published in the journal Proceedings of the National Academy of Sciences. If confirmed, the findings can help inform conservation strategies and lead to more accurate predictions about what ecosystems will look like in the future.
Researchers are now working on a follow-up study to see whether the same results apply to other ecosystems.
"I think studies like this can help set conservation priorities and help us predict where things are headed," Wolf said. "Species have important impacts within an ecosystem, and they have effects that we can quantify — and if some species are gone, ecosystems will change in a quantifiable way. Some of these changes might not be noticeable to most people, but many of these changes are likely to be consequential for humans."