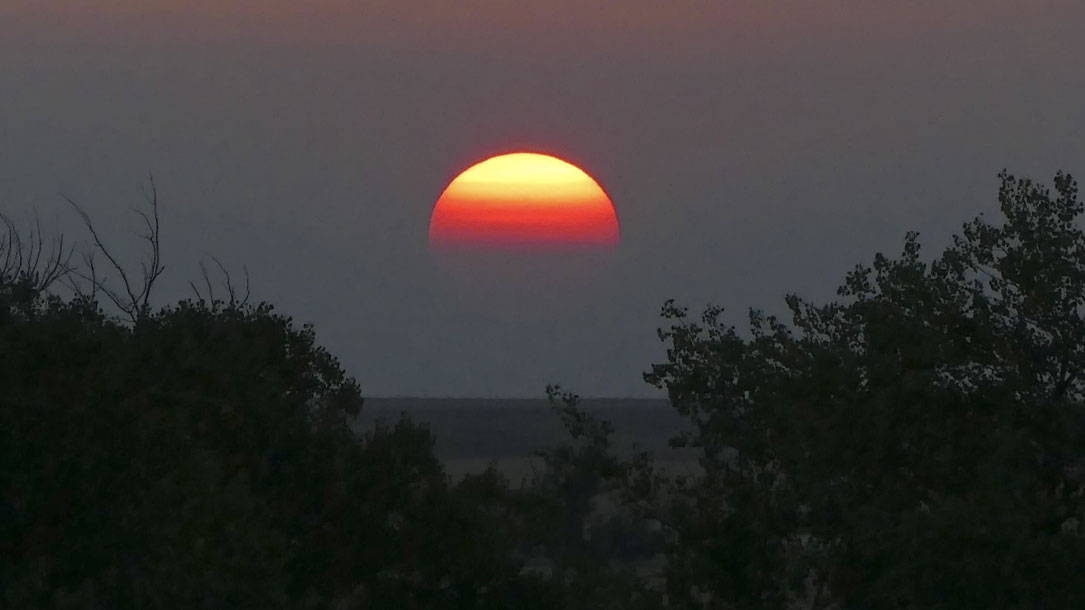 Dave Hagen
Reflections for land trusts, September 2020
I hope you are doing okay. Given all we are facing, as well as those grappling with extreme weather, it's been challenging, and my thoughts are with those who have lost loved ones, homes, and animals.  Like many of you, I also think about the millions of wildlife who have perished. It almost goes without saying how much I (and I'm sure you, too) appreciate the first responders, neighbors helping neighbors, and the journalists who are reporting on these events.
Indeed, the year 2020 is something many of us are looking forward to forgetting—yet it is also the wake-up call we knew was coming. We've known about climate change for over 100 years; we've seen the writing on the wall.
I thought you might appreciate this article that examines what's happening out West; it's a snapshot of how a changing climate is changing our landscapes, and I quote:
"Most of the truly unprecedented extreme weather disasters we've seen in recent summers throughout the Northern Hemisphere—the floods and heatwaves and droughts. Most of them…have been associated with these resonance [wavy jet stream] events," [Dr. Michael] Mann said. "And they are getting more frequent because of human-caused planetary warming."
Long associated assumptions of ecosystem regeneration are now having to be re-examined.
Kerry Kemp, a forest ecologist for the Oregon Nature Conservancy, studies forest resiliency, or the ability of forests to come back after wildfire or other major disturbances. For new trees to grow in the forest, living ones must be nearby to act as seed sources. And then once those seeds start growing, they're more susceptible to drought than established trees. "The resilience of these forests is likely to be lower when there's a mismatch between the current climate and the climate niche for tree regeneration," Kemp said. "As the climate changes, a given location may no longer be capable of supporting tree regrowth the way it could when temperatures were lower and weather patterns were different. In some parts of the West, it's already happening," she said.
That's why land trusts are stepping up to the plate—helping people connect the dots and take action.
I find it inspiring and hopeful. These land trusts are leading and taking risks by learning new communication strategies, rethinking what it means to conserve land, and doing so by working with people from all walks of life.
They are demonstrating, as Thomas Merton once said, that:
"You do not need to know precisely what is happening, or exactly where it is all going. What you need is to recognize the possibilities and challenges offered by the present moment, and to embrace them with courage, faith, and hope."
Land trusts have always been in the business of hope. Now we need to be entrepreneurial in spirit, too. To do so we will need to be creative, empathetic, compassionate, research-based, practical, collaborative, and above all, determined with a resilient spirit.
Thank you for your partnership as we face the reality that conservation work as we knew it 20 years ago is not the same today, nor will it be the same 20 years from now. You are part of a new breed of those who care and who are in the midst of redefining what it means to conserve land and water for generations to come.
No one said this was going to be easy. But check out the examples below of land trusts taking action. There's much to share and learn.
Best,