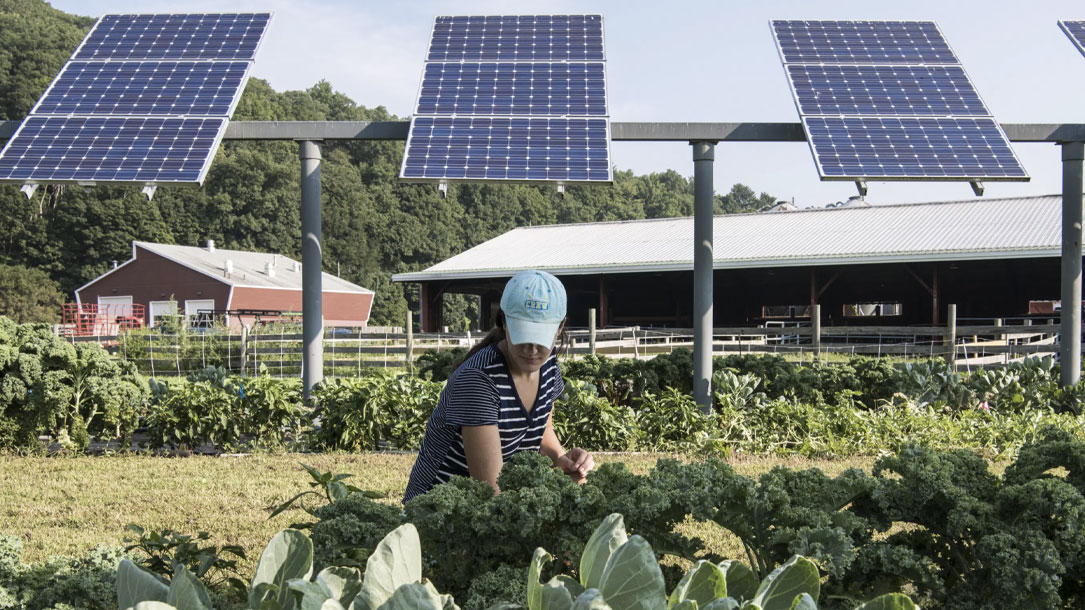 DENNIS SCHROEDER/NREL
Can farmland fix solar power's real estate problem?
"The farmers we work with are facing the reality of not wanting to sell their farms, but they have a developer knocking on the door...There's an opportunity to leverage [agrivoltaics] so we can do [elevated] ground-mounted solar without taking any farmland off the table..."
Rooftop panels are great, but there just isn't enough viable rooftop space for solar to take a meaningful bite out of carbon emissions in the US. For that, the country needs utility-scale solar farms, which can take up a lot of space—they could occupy an area the size of Connecticut by 2030, according to the National Renewable Energy Laboratory.
There needn't be a trade-off between crops and electrons, [Chad] Higgins said; they can grow in tandem. Elevated solar panels installed above crops (so-called "agrivoltaics") can provide an extra income stream for farmers if they lease the space for them to solar companies. And they can yield benefits for the farm itself: the shade can actually boost the yield of vegetables, decrease water consumption, and preserve the ability of soil to absorb CO2 from the atmosphere, according to an ongoing National Renewable Energy Laboratory (NREL) study. The study's pilot sites have also found ways to combine solar with cattle and goat grazing, as well as apiaries for bees…