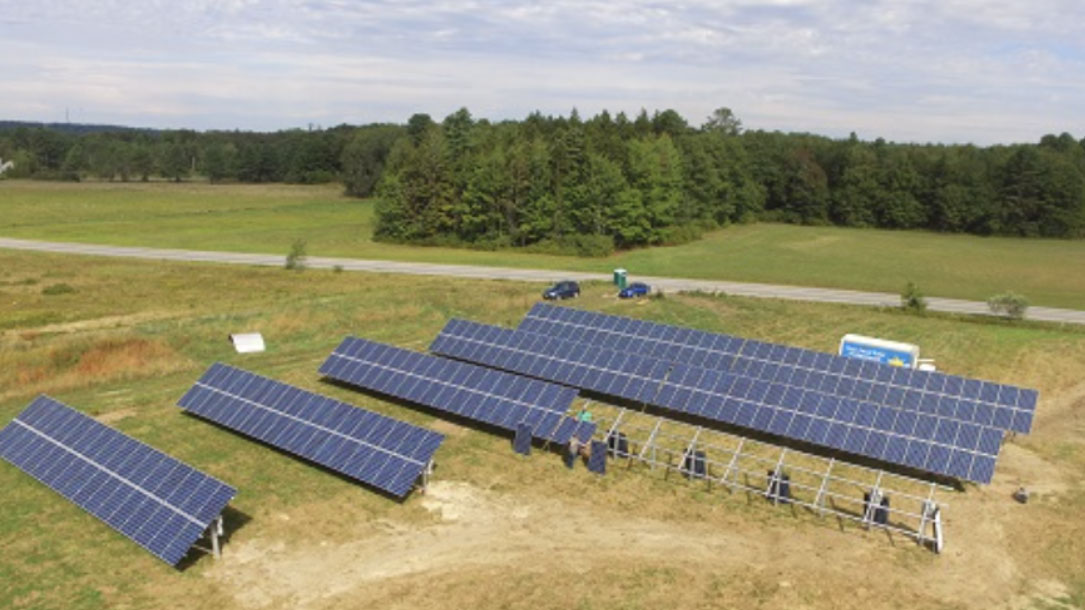 BTLT
Crystal Spring Farm Community Solar Project
Are you looking for examples to demonstrate support for "compatible" renewables? This might be something you could emulate in your region.
For the [over] 25 years BTLT has owned and managed Crystal Spring Farm, a 331-acre property dynamic in its agricultural impact, community programs, recreational opportunities, and ecological value. As BTLT staff and resources have grown, so has our capacity to manage the many aspects of this incredible property…
Capacity: 78.65 Kilowatts (KW), 286 photovoltaic solar panels, 275 watts/panel
Host: Crystal Spring Farm, with concurrence of the Brunswick-Topsham Land Trust (landowner).
Participants: Crystal Spring Farm plus seven other Brunswick families without access to solar electricity where they live.