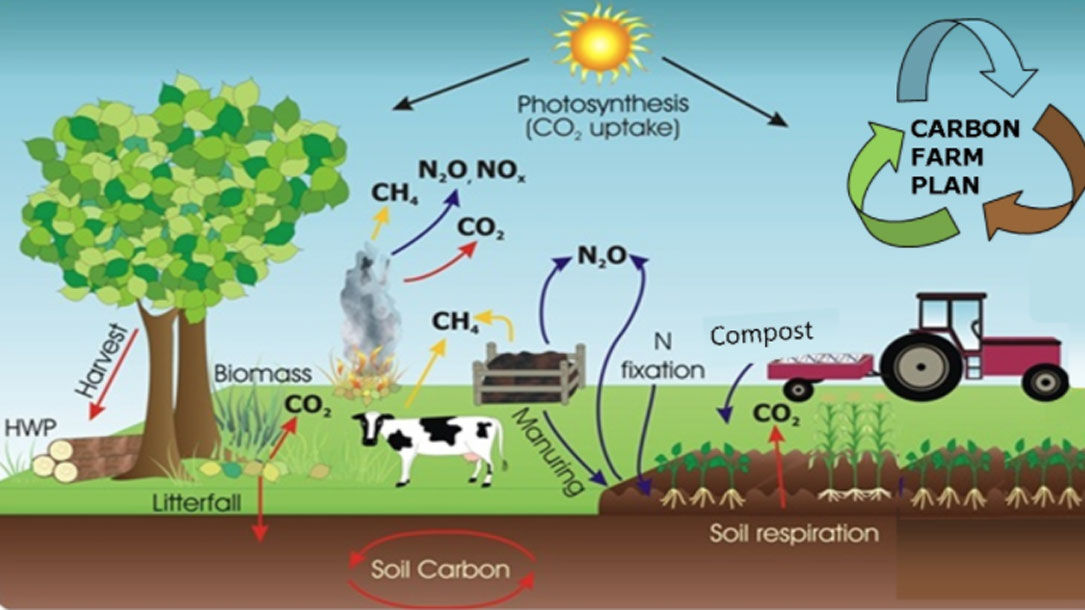 Intergovernmental Panel on Climate Change (IPCC)
Carbon farming: good for farmers, ranchers, and climate
Perhaps your land trust can help promote carbon farming in your region.
Marin Agricultural Land Trust is part of a community of scientists, ranchers, agencies and policymakers in and around Marin County, California that is working to develop and advance climate-friendly land use practices, known as carbon farming, that could help make food production part of the climate solution.
Carbon farming is a set of practices that reduce or reverse a farm or ranch's greenhouse gas emissions. Ranchers and farmers can actually improve their land's ability to remove carbon from the air—where it contributes to climate change—and instead store it in the soil, where it's not only harmless but also beneficial to plants.