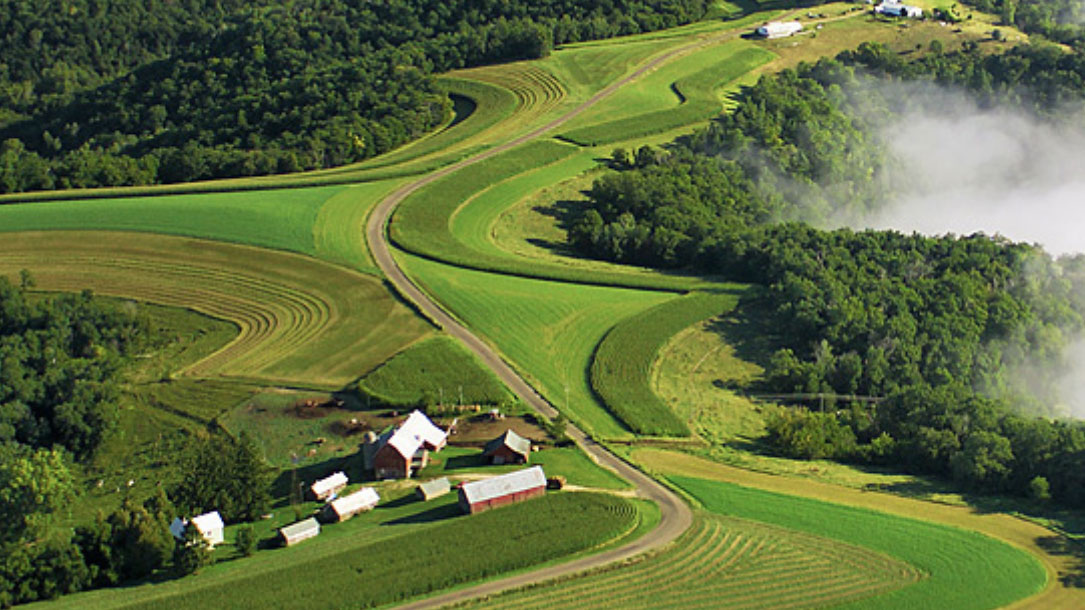 Mississippi Valley Conservancy
Mississippi Valley Conservancy: Climate change
There are land trusts like the Mississippi Valley Conservancy that are working to share stories of how solar can become farmer-first, rather than a detriment to farming.
Together, we can make a difference
What is it about the Driftless area you love? Is it the foggy mornings overlooking the valley? Or going fishing with your family in the spring? Perhaps it's the sounds of migrating sandhill cranes and the call of the spring peepers.
Too often we think of climate change as occurring on a global scale or something that will happen in the future. Yet climate change already is causing profound changes with damaging effects to the land and water you love. Wildlife habitat, lakes and streams, and farmland, right here in the Driftless Area, are at risk as never before.