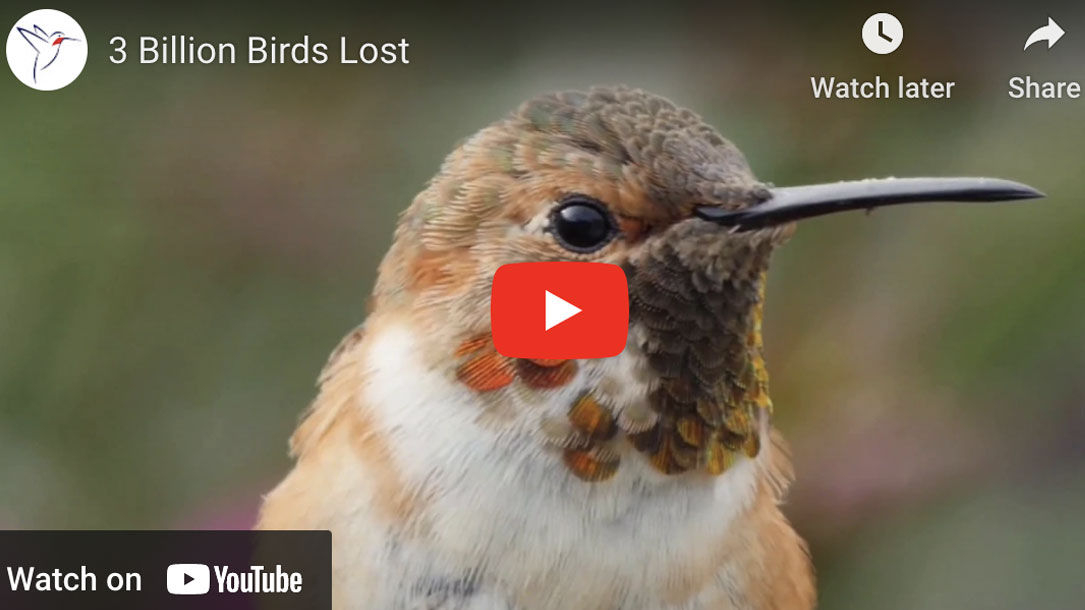 Nearly 3 billion birds gone
Watch this a short video by the Cornell Lab of Ornithology about findings on North America's steep bird declines.
The first-ever comprehensive assessment of net population changes in the U.S. and Canada reveals across-the-board declines that scientists call "staggering." All told, the North American bird population is down by 2.9 billion breeding adults, with devastating losses among birds in every biome. Forests alone have lost 1 billion birds. Grassland bird populations collectively have declined by 53%, or another 720 million birds.