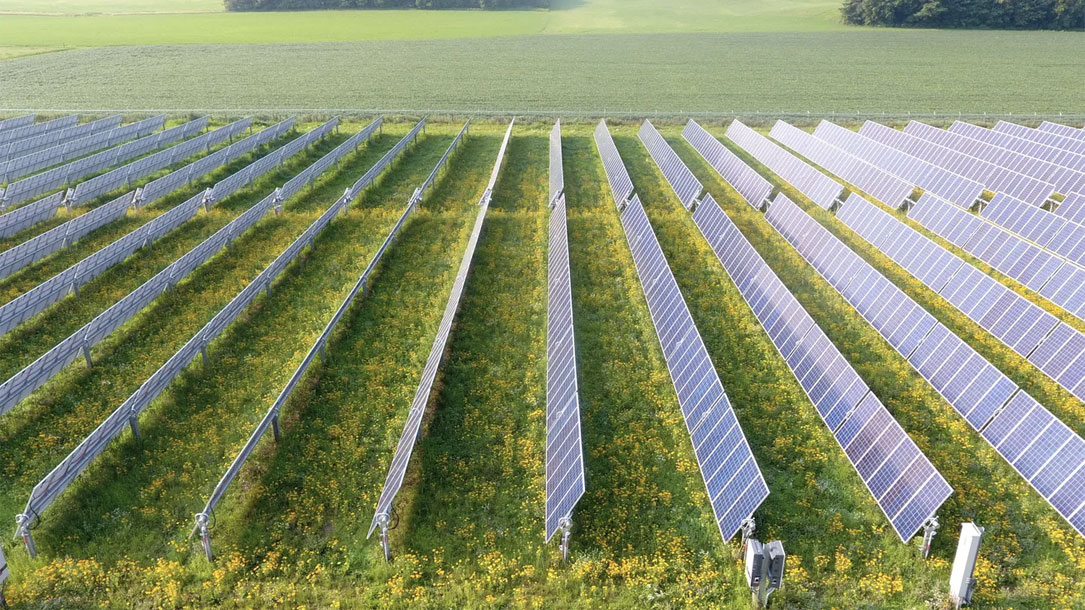 Engie Solar
'A magical solution': solar developers planting flowers that could help save butterflies and bees
If we are going to slow down climate change fast enough to save the lands and waters we love, we are going to have to transition to renewables in a big way. Research shows that it can't all be on rooftops, parking areas, and brownfields. That will mean creating "compatible" solar: solar designed to work in partnership with farms, ranches, and pollinators. You can start sharing good examples to bring your community (and fellow conservationists) along on this journey.
For more than a century, Logansport's electricity was generated using gritty black coal. Now, its latest generating facility will feature 80 acres of solar panels, and something far more attractive—flowers.
Solar projects with habitats such as these, called pollinator-friendly solar projects, have been launched in 20 states, according to the Center for Pollinators in Energy. At least three new pollinator-friendly solar projects have been announced in Indiana this year.
Habitat loss and exposure to chemicals such as pesticides have killed off large portions of bee, butterfly, fly, and beetle populations. Numbers of honeybees, one of the most widely tracked pollinator species because of their contributions to the food supply, are falling by as much as 30 percent each winter in the U.S. and in Indiana…