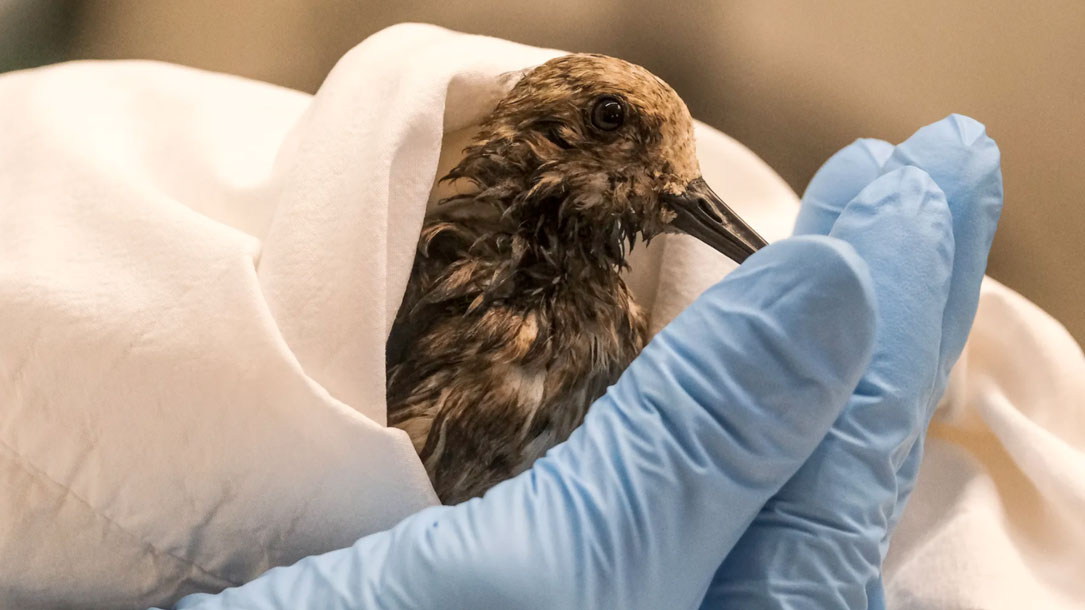 Ringo H.W. Chiu/AP
Why the Huntington Beach oil spill is so harmful to wildlife
A ruptured pipeline spewed crude oil into the Pacific Ocean, and it may foul ecosystems for years to come.
On October 2, an oil pipeline off the coast of Southern California ruptured, spewing an estimated 144,000 gallons of crude into the Pacific Ocean. The leak created a toxic, 13-square-mile oil slick off the shore of Huntington Beach, which has since spread into coastal wetlands rich in biodiversity.
While the spill is far from the scale of infamous past disasters — the BP Deepwater Horizon spill in 2010 released roughly 930 times as many gallons into the ocean — experts say it will have sweeping impacts on Southern California's coastal wildlife, potentially for years to come.